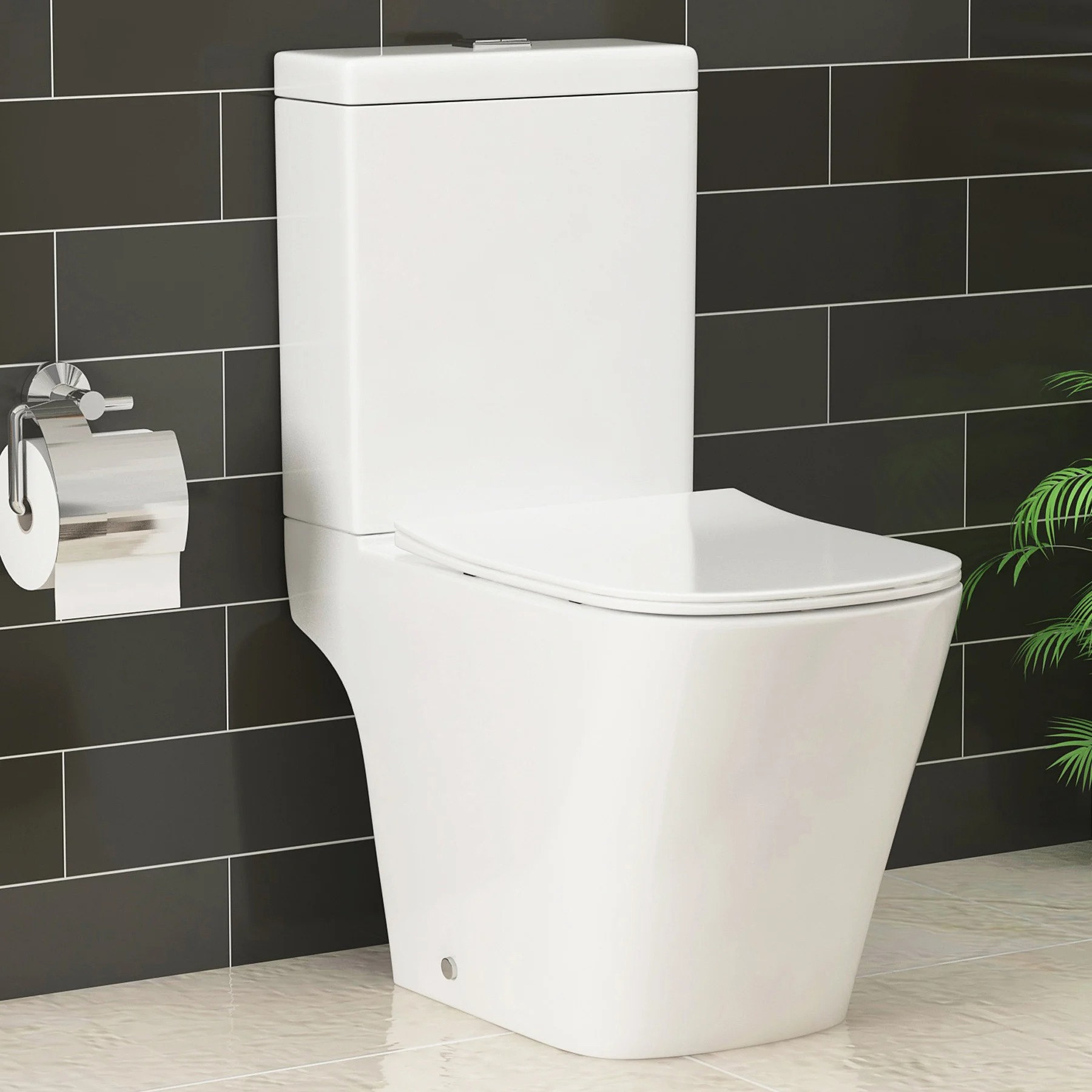 Toilets are made to be durable. Therefore, don't often need a replacement. However, the time will come when you might be looking for a new toilet, either as a replacement or for an entirely new installation. For whatever reason you are looking for such a makeover, it is important to know how much does a new toilet cost in the UK? It will help you plan ahead, saving you unnecessary surprises that can make it an expensive project.
How To Calculate a New Toilet Costs in the UK?
The calculation of a new toilet costs is not simple as it may seem. There are various factors involved that you would need to consider for getting an idea about it. For example, the price of a toilet unit and its installation are two major components affecting overall costs. Both of these depend on the type of toilet you choose, and the time required for a new fitting.
Before we move ahead without calculations, it is important to know what question you will need to ask yourself.
Have you decided about the type of toilet you are planning to install?
Is it a replacement or a new toilet installation?
Does it require the removal of an older toilet?
Does it require additional plumbing work?
Where do you live in the UK?
Here we have an estimated new toilet cost calculation based on various factors involved. The actual costs may vary depending on your location in the UK.
New Toilet Costs Estimation
| | | | |
| --- | --- | --- | --- |
| Toilet Types | Unit Price | Installation Costs | Total |
| Close Coupled Toilets | £100 -£200 | £100 -£200 | £200 -£400 |
| *Back To Wall Toilets | £150 -£350 | £100 -£300 | £250 -£650 |
| *Wall Hung Toilets | £200 -£400 | £250 -£400 | £450 -£800 |
| Removal of Existing Toilet | | £75-£100 | |
Cost Factors for a New Toilet Installation
We have provided an estimation for a new toilet in the table above. It is important to understand the variations in the costs.
How Does Toilet Type Affect the Costs?
You will generally have to choose between close coupled, back to wall or wall hung toilets.
1-Close Coupled Toilet Installation Costs
The close coupled is a single unit toilet with a price range between £100 -£200. It is easier and quicker to install. That's why the plumber will be able complete the job quickly. However, he may still charge around £100 -£200 for the complete installation.
2- Back to Wall Toilet Installation Costs
The Back to Wall Toilet Unit can be purchased as a separate toilet bowl that usually costs around £100 -£150. However, for the complete installation, you will need to choose either a concealed cistern that fits inside the wall or a complete WC unit taking up the overall unit price of £200-£350. The plumber will charge depending on whether it is going to be an inside the wall fitting or a simple WC unit with an estimation of around £100 -£300.
3- Wall Hung Toilet Installation Costs
The Wall Hung Toilet also has two major parts, a bowl, and a cistern. The complete unit will cost around £200 -£400. It requires inside the wall fitting that usually takes more time for the plumber to fit it. Therefore, the plumber will charge around £250 -£400 for a complete installation.
How Much Does a Plumber Charge for a New Toilet Installation?
How much a plumber will charge for a new toilet installation depends on the time required to complete it. There are various factors that may increase or decrease this duration. For example, whether it requires the removal of the older one before fitting a new toilet. Or if there is any extra plumbing work required to make it fit at the suitable position. The time duration required for the installation ranges from 2 to 4 hours. The plumber will charge around £150-£400 for it.
How Does Property Location Affect the Toilet Installation Costs?
In addition to other factors, the property location will also affect the overall cost of toilet installation. For example, the labour costs in London tend to be higher compared to other parts of the UK. Therefore, if you live in London, then expect to pay £40-£150
FAQs
How Long Do Toilets Usually Last?
Toilets don't usually need a replacement often. Despite being the most used fixture in your home, it can last up to 15 years.
Is It Worth Replacing Toilet?
You may consider a toilet replacement due to any problem you are facing with it or want an upgrade for a new type of toilet. The problems with the toilet that may require you to consider a replacement are flushing issues, cracks, leakages, clogging, etc.
How Often Should You Replace Your Toilet?
There is no set time duration after which you should consider a toilet replacement. However, if it's over ten years old, then you may plan for the new one.
What Do I Need to Know Before Buying a Toilet?
You should consider various factors before buying a toilet. On top of these is making a choice for toilet types, deciding about the place where it will fit, checking the size you need, looking for plumbing requirements, considering the overall theme of the bathroom, and deciding about the budget.
Which Toilet Brand Is Best?
The best brands for a toilet in the UK are Abacus, Cesar, Breeze, and Cube. Whether you need a Close coupled, Back to Wall or a Wall Hung Toilet, you can look for these brands for a reliable toilet. We have them all available at Royal Bathrooms as well.