With Royal Bathrooms, shopping for your dream bathroom has never been easier or more convenient. It's time to start enjoying the benefits of online shopping with our safe and secure ordering system.
At Royal Bathrooms, we are proud to offer a safe and secure shopping experience that is both easy to use and completely trustworthy. Our user-friendly website is encrypted with the latest security measures to ensure that your personal information is always safe. We also offer a variety of convenient payment options to help you choose the one that best suits your needs.
Our Commitment to Privacy
We know it's more important than ever to protect your personal information. We keep your online interaction completely encrypted, even if you use the public internet. Please note that we will never ask for your personal or financial information via email or over the phone. So, you can be confident that your personal information is safe with us.
Customer Data Protection
In today's world, online security is more important than ever. We use digital signatures and strong encryption to protect our customers' data, ensuring your information is kept safe and secure.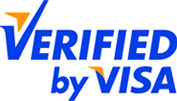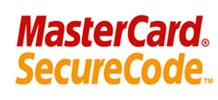 *Please note that we don't keep your payment card information stored on our systems.
Continuous Improvement of Information Security Measures
We are dedicated to continually improving our information security measures to identify and mitigate potential threats. Our partnerships with online security providers GoDaddy and Sucuri enable us to create a more secure shopping environment for our customers. We have implemented various measures to protect customer data, including encryption and secure storage.
Payment Methods
We accept all major credit and debit cards, including Visa, Mastercard, American Express, Link Pay, Google Pay, AmazonPay and Apple Pay. You must provide us with your correct billing address i.e. the address your bank has on file for you. Incorrect information will cause a delay or payment may be declined. Your order will only be processed once the payment is complete.


We also offer finance options via Klarna by letting you make a purchase and pay in installments.
Payment Processing Protection
At Royal Bathrooms, we have partnered with leading payment processors to provide a secure and convenient way to make payments. All payments are conducted on a third-party payment processing partner's secure encrypted server using the latest 256-bit encryption methods. This added security gives our customers the peace of mind that their personal and financial information is safe with us.
Additional Resources
You can always browse for tips to be a smart online shopper at websites like GetSafeOnline.org. This website provides valuable information on how to prevent getting duped online and has special manuals that offer plenty of information on how to protect yourself from online fraud or becoming a target of theft. For tips and useful information about the latest online security trends, visit http://www.getsafeonline.org/.
Contact Us
If you have any questions or concerns about our security measures, privacy policies, or payment methods, please feel free to contact our customer support team. We are here to help and ensure your shopping experience with us is safe, secure, and enjoyable.