Royal Bathrooms is all set to make you belief that online shopping is totally safe, whatsoever. As a host in the e-commerce segment, we are well aware of your concerns about shopping online. This is why, we are proud to give you an easy-to-understand demonstration of how safe is dealing with us.
Strictly Against "Dressing-Room-Without-A-Door" Policy
We focus all our efforts to protect and encrypt your credit card details and other credentials to be shared with other private sources. Here, we keep your online interaction completely private even if you use public internet to carry out a transaction. Always remember as we shall never ask for your credentials in e-mails or over phone.
Two Commands: Digital Signatures & Strong Encryption
All our transactions use digital signatures and strong encryption to avoid any revealing of the secret data entered by the customers. Using these two protection techniques, we ensure that the customer is kept informed and is totally protected in every transaction.
These abovementioned measures cannot however guarantee absolute protection of your personal information. You should be aware of the fact that a small risk of security always remains while you're shopping via web. There can be exceptional circumstances when we've to disclose your information to a vendor or a third party.
We are continually improving our screening process in order to come up with more equipped online security solutions. Our close ties with online security providers such as PayPal, GoDaddy and GetSafeOnline enable us to create a more secure shopping environment for our customers.
Payment Methods
We accept all major credit and debit cards including Visa, Mastercard and Switch. On the order you must provide us with your exact billing address and telephone number - the address and phone number your credit card bank has on file for you. Incorrect information will cause a delay in processing your order. Your order will only be processed once authorisation of your credit card has been properly received.

Payments Powered by PayPal
Payments on Royal Bathrooms are carried out on our behalf by the secure online payment provider, PayPal. All payments are conducted on a securely encrypted server, using the latest 256-bit encryption methods. This added security is provided to us by the industry leader, GoDaddy, and extended security validation is also provided via the green address bar you see in your browser. The green address bar gives you the added piece of mind that your card data is safe with us.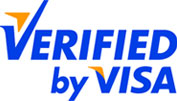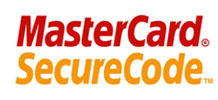 Additional but "Useful" Information
You can always browse for tips to be a smart online shopper at websites like GetSafeOnline.org. This website is dedicated to create analysis to assure you that you're on the right track with your current software usage. It provides valuable information on how to prevent getting duped online. It has special manuals that provide plenty of information on how to protect yourself from an online fraud or becoming any target of theft. For tips and useful information about the latest online security trends, visit http://www.getsafeonline.org/.