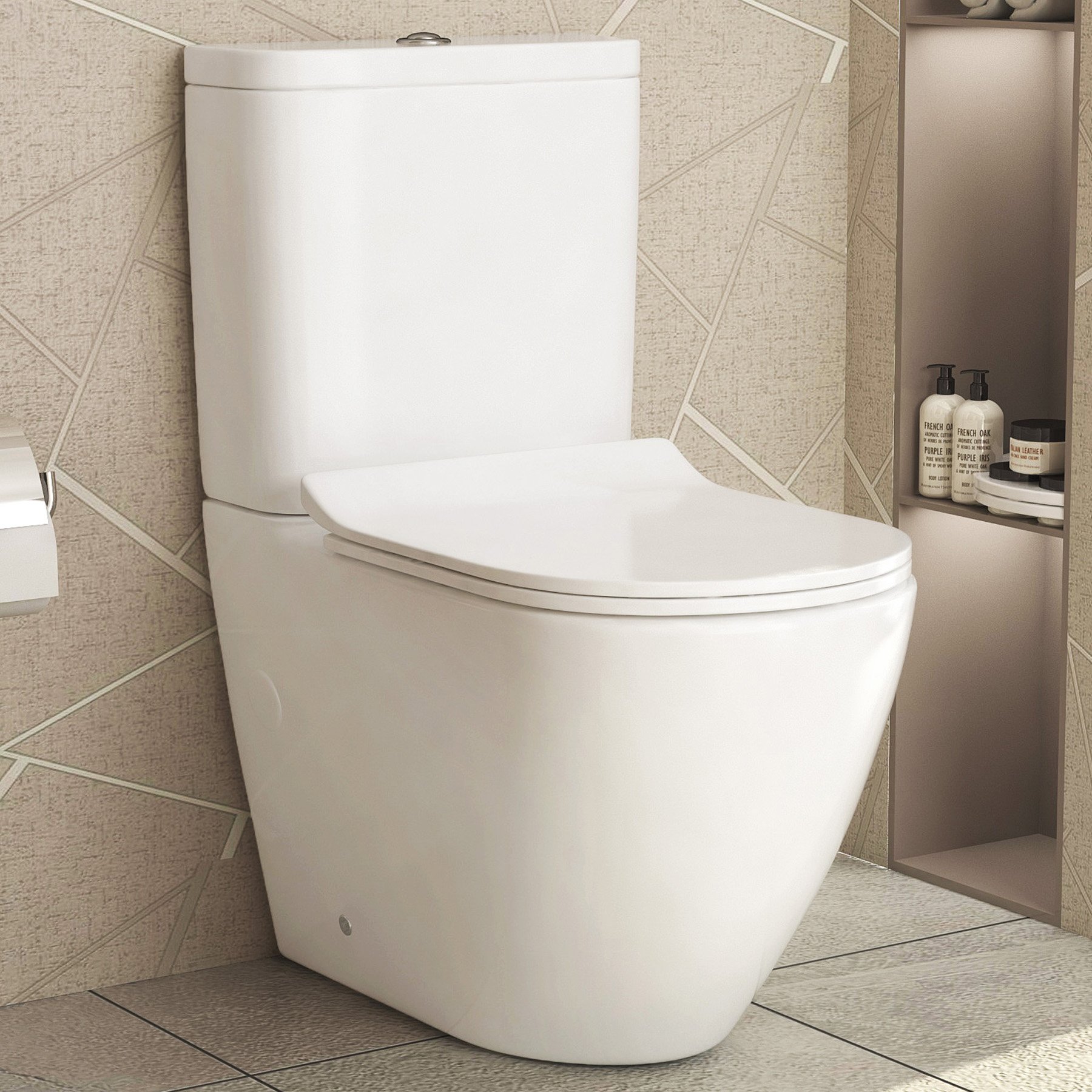 You may not realize until you need to replace the one that several types of toilets are available in the market. We explain the three most popular types to make a choice a lot easier for you.
Replacing a toilet is something that every homeowner goes through once in a while. Whether it is a bathroom makeover or solving the problems that an old toilet causes, choosing the right type can be confusing. This blog provides information on the major difference between their fittings, shape, and space requirements.
1- Close Coupled Toilets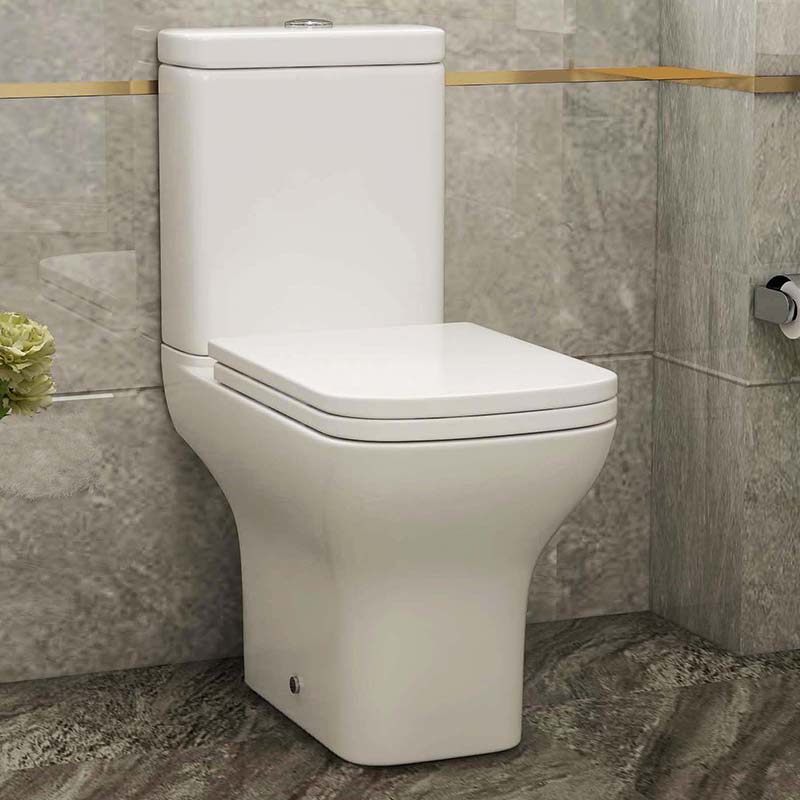 These are the preferred choice for most homeowners in the UK. Available in more classic shapes to contemporary design, these feature a cistern over the pan that closely joins together. The sturdy body and the hidden pipes connecting both parts make it a preferred type for all kinds of bathrooms. Our range of close coupled toilets includes both rimless and short projection designs.
Hardwearing
cistern and the bowl of these toilets sit in close proximity to each other. That makes it sturdy and long-lasting. It does not usually require replacement for a few years and hardly gets any problems or damages.
Easy Installation, Cleaning, and Maintenance
These are easy to install, clean, and maintain. You can install them in almost any type of bathroom where you don't want any new plumbing work for the toilet.
Lower Costs
If you are particularly looking for a toilet that costs less, then the close coupled toilet should be your choice. These have lower per unit, installation, and maintenance costs in comparison to other types of toilets. 
2. Back to Wall Toilets
BTW types have a detached cistern that is positioned inside the wall or furniture unit. That makes it a great choice if you wish for your bathroom to look modernistic and sleek. These create a minimalist effect in your space with the hidden flush tank. In addition, you can easily match WC units with other bathroom fixtures for a coordinated look.
Minimum Space Usage
As the water tank can be fixed inside the wall, it saves considerable space in the bathroom. Therefore, if you want to use minimum space for the toilet, then this type should be your preferred choice.
Aesthetic and Modern Look
BTW toilets give your bathroom a contemporary look that perfectly complements any design. So, if you want your bathroom to look aesthetically pleasing, then these should be your preferred choice.
Easy Cleaning and Maintenance
With only the WC unit visible, BTW toilets are easier to clean and maintain. You also have the option to choose a rimless design that will make cleaning hassle-free and quick.
3. Wall Hung Toilets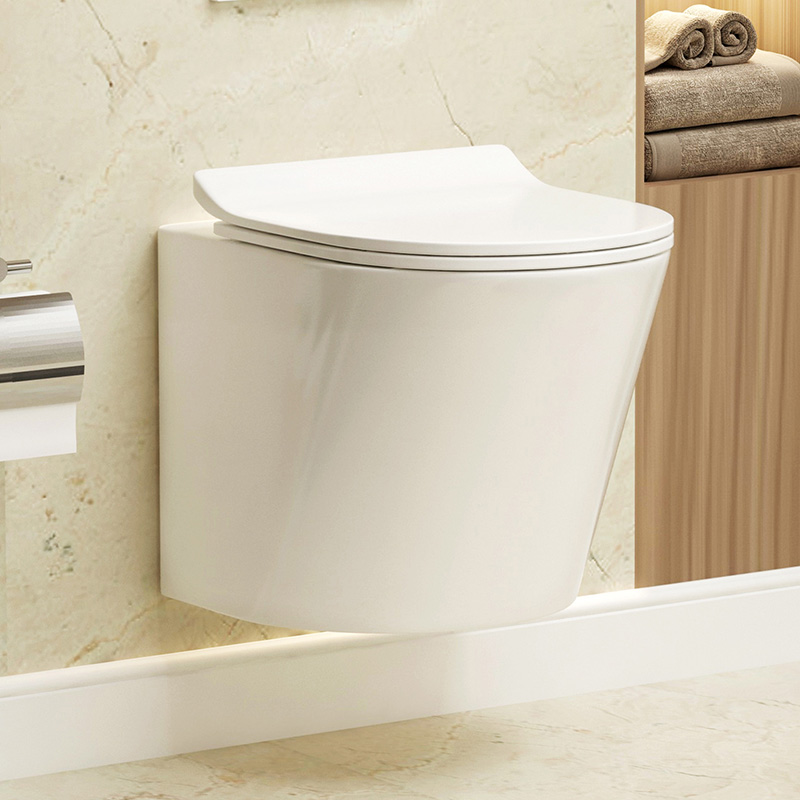 These types have their cistern fixed within the wall with the pan floating outside. That frees up floor space under it, giving your small bathroom a spacious look. Known for its luxurious style, this trendy design is a great contemporary bathroom.
Minimum Use of Space
Due to the flush tank hidden away inside the wall, these types use minimum space in the bathroom. It can be great for anyone who has less space available.
Better Cleaning
The space under the toilet pan remains accessible, making it easier to clean. In addition, that you only need to keep the toilet pan clean, which makes it less time-consuming.
Luxurious Look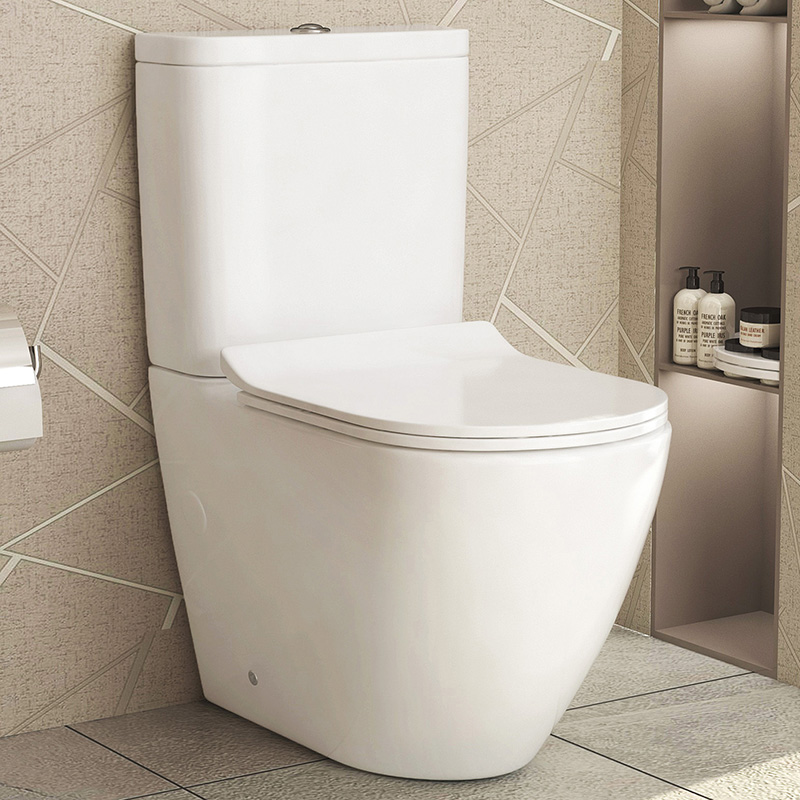 These toilets have a sleek and futuristic design that perfectly complements your desire to have a luxury bathroom. If you are looking for a modern toilet, then it should be your top choice.
Other Features That You Need to Look Out While Choosing a Toilet?
Here are other features that you will need to look out for while choosing a toilet. Most of our toilets are loaded with these features.
Short Projection Design
These toilets are also available in a short projection design. That means it will have a shorter distance from the wall as compared to its standard counterparts. Such toilets have a compact shape that offers various advantages, including space-saving, better accessibility for the disabled, and better looks.
Dual Flush Functionality
These toilets are available with a dual flush functionality that can help you save water. It lets you choose the amount of water you want to use for draining the waste.
Rimless Design
The rimless pan makes it an easier and hassle-free experience cleaning it. This design does not allow the accumulation of dirt, making it possible to clean quickly perfectly. Another benefit of rimless toilets is that these will make less noise than the standard toilets at the time flush.
Soft Close Seat
Another attractive feature to look for is a soft close seat that is a better alternative to traditional seats. These have a modern design that slowly makes them close, offering different benefits, including safer use for children, minimum noise, and easier maintenance.
How to Make the Right Choice?
Before moving ahead, here are a few issues to think about before replacing a toilet. It will help you make the right choice.
How much space do you have available for the toilet in your bathroom after leaving enough space for opening drawers and cabinets?
Do your existing pipe system and fitting match with a new type of toilet?
What type of design will be comfortable for you?
Looking for a Perfect Toilet?
Are you looking for a perfect toilet? At Royal Bathroom, you will find a range of toilets made with high-quality material for maximum durability and comfort. All of them comes with 5 years manufacturer warranty for your peace of mind and satisfaction.