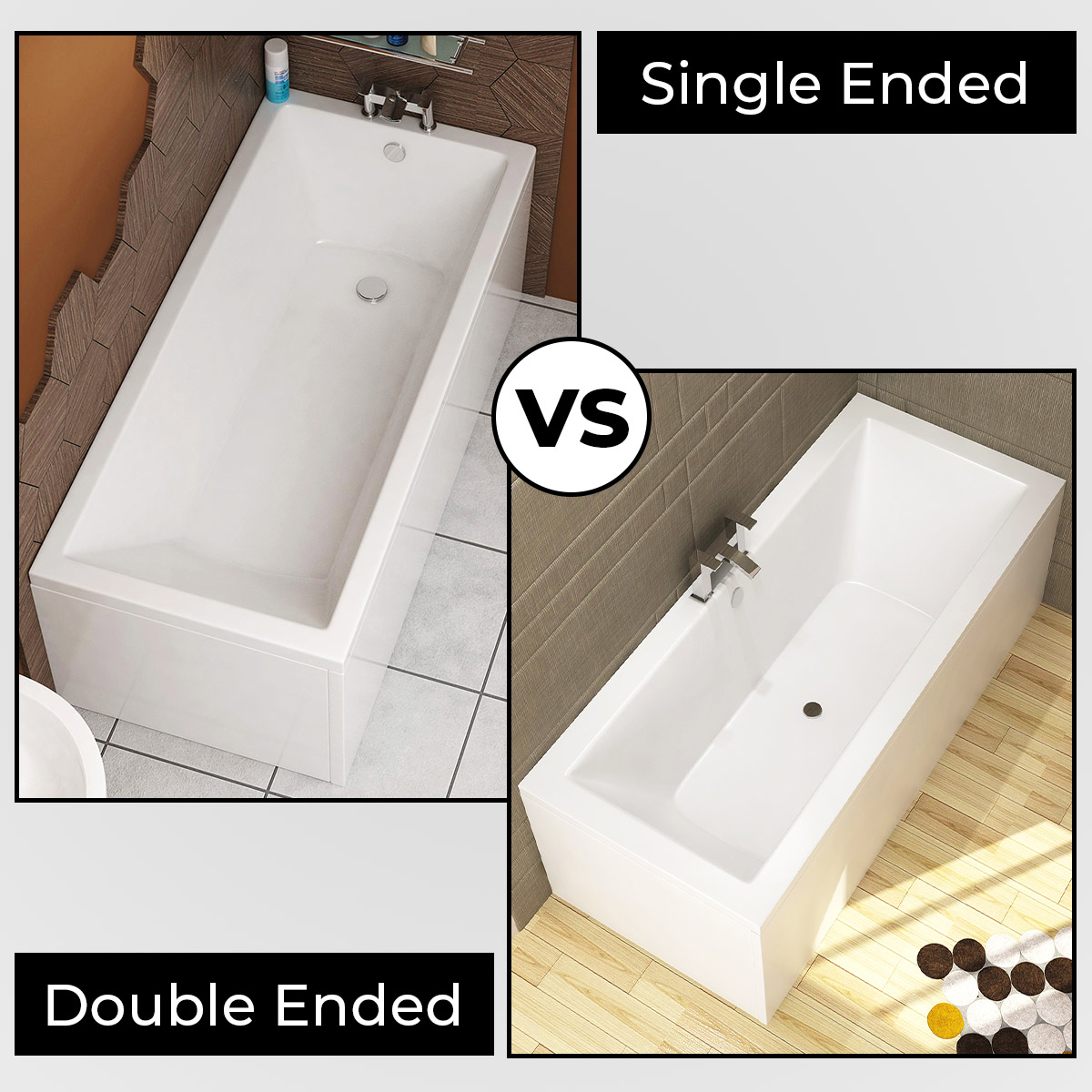 Long gone are the days when a bathtub was only for utilitarian purposes. Modern baths are a blend of aesthetics and ergonomics. The style often dictates your choice when it comes to buying a new bath. However, practicality is also important and must not be ignored. Since bathtubs are available in different shapes, you will need to consider the practical difference between them. One question that often confuses people is whether they should choose a single or a double ended bathtub.
Here in the blog, we have discussed everything you need to know to make the right choice.
Single Ended Baths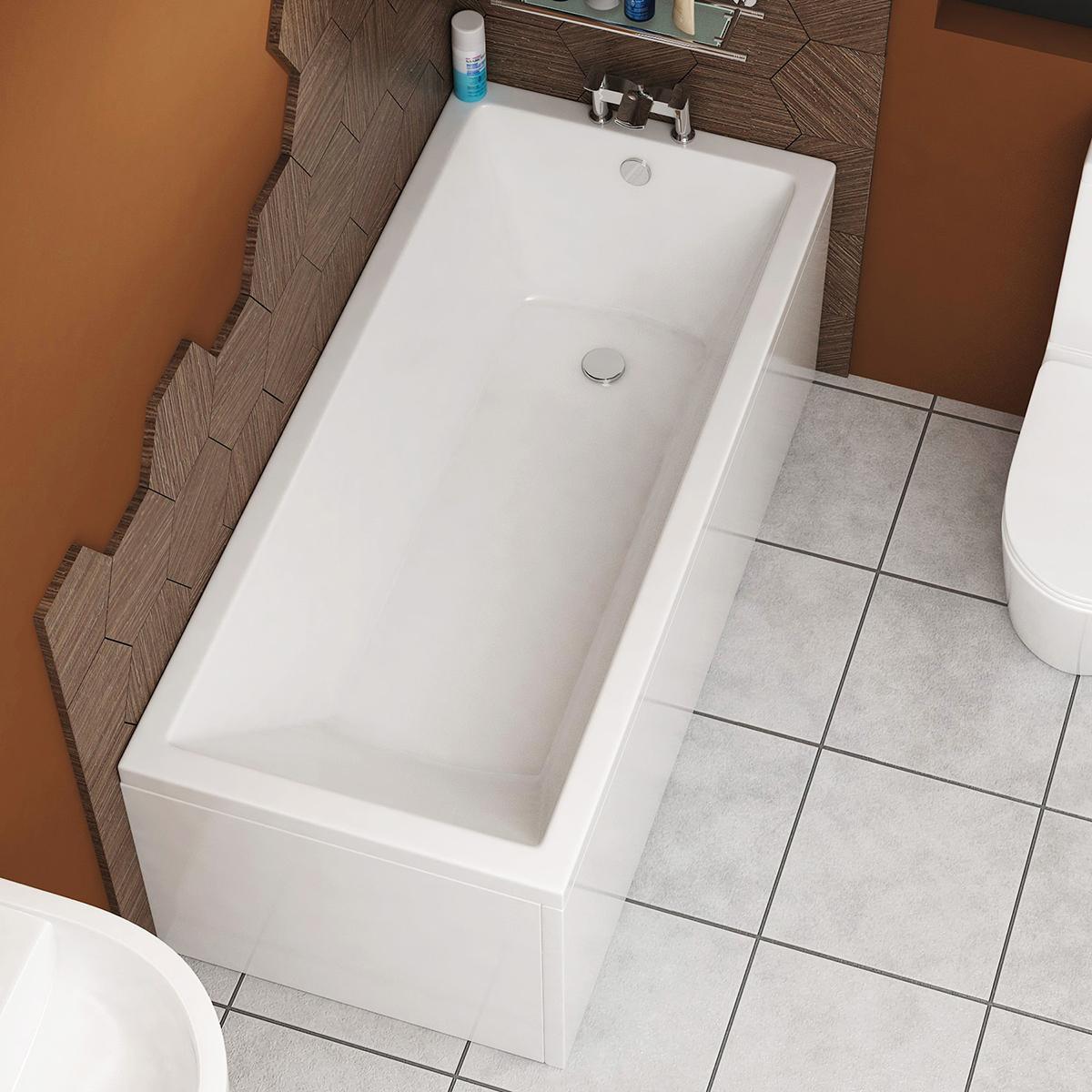 The single ended bath is a popular standard design in the UK. It has a rectangular shape with faucets and waste at one end. Its shape is straight on that side while the other has a soft slope to cushion the back and neck., That means a single person can relax in the tub comfortably. You can install a shower above the faucets to convert it to a shower bath as well. These are among the best options for a standard size bathroom. In case you are looking for a compact bath option, then you must prefer a single ended straight bath or a corner bath to save space. These are available in round and square shapes Baths, so you can choose the one as per your personal preference.
Double Ended Baths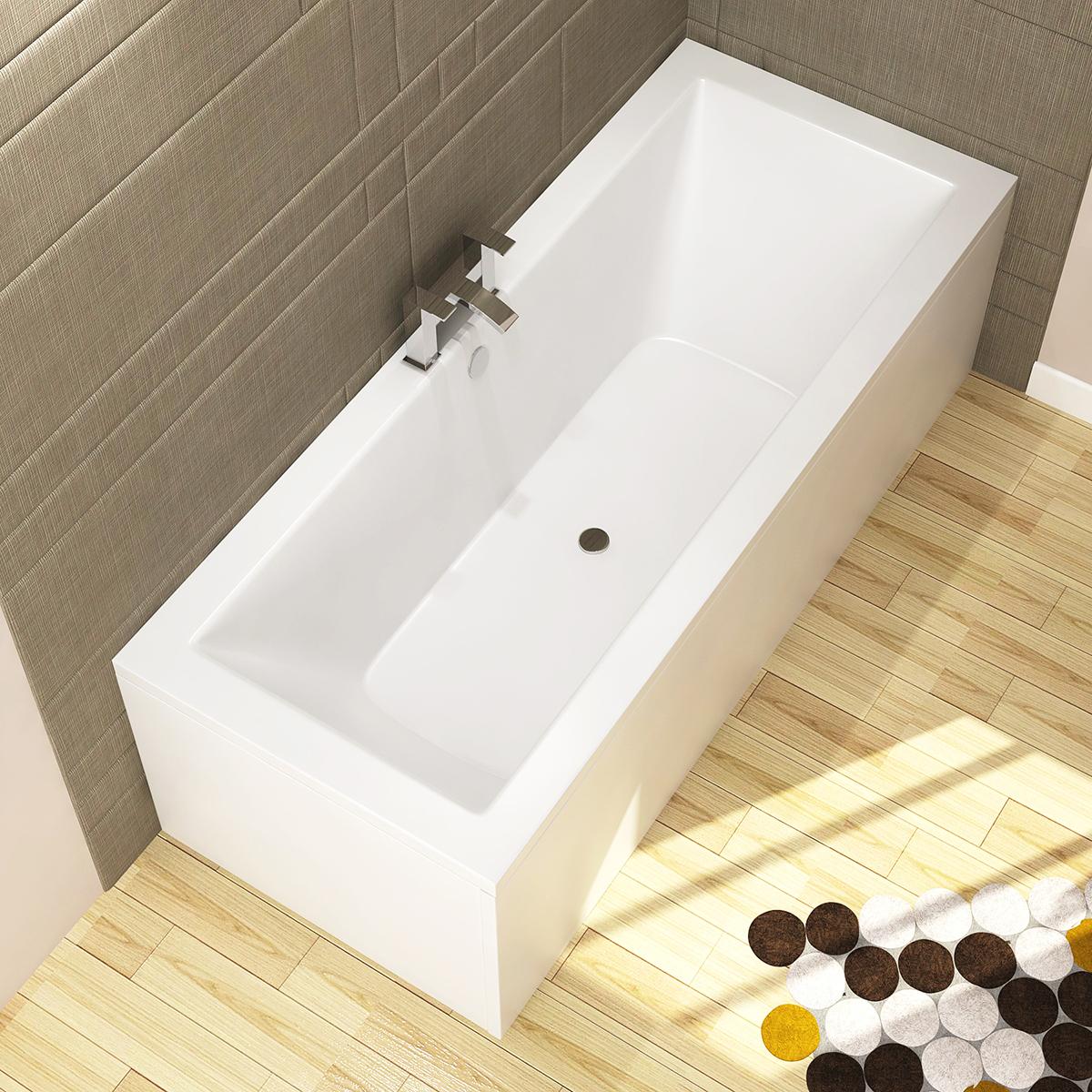 The double ended baths are a perfect option if you'd like more space for a generous bath experience. It is a practically useful design if you are tall or heavy and need some extra space. In addition to that, it a great for family bathrooms as you can bathe two or three children at once comfortably. With the waste and faucets installed in the centre of the tub or on the wall and gentle slops on both ends, these can easily accommodate two people for a highly sensual bath experience. Since both ends are the same, you can relax in them laying on either side. It has room to even stretch out during the bath in case you are fond of water exercise and therapy. There are various shapes and designs of double-ended baths available in the market. You can choose from round to square and large to small as per your specific needs. These are a perfect choice if you want to bring a luxurious feel to the bathroom.
Our Verdict
The choice of a bathtub eventually depends on your bathroom layout, size, and personal preference. The double-ended bath is a preferred option for families with young children. While for a person living alone or in small bathroom spaces, a single-ended style will probably be a better choice. There is no right or wrong when it comes to making a choice between these two styles. You will have to see what matters most for you, space-saving design or a luxurious bath experience. Generally, there is not much difference between the price of mid-range single and double-ended baths.