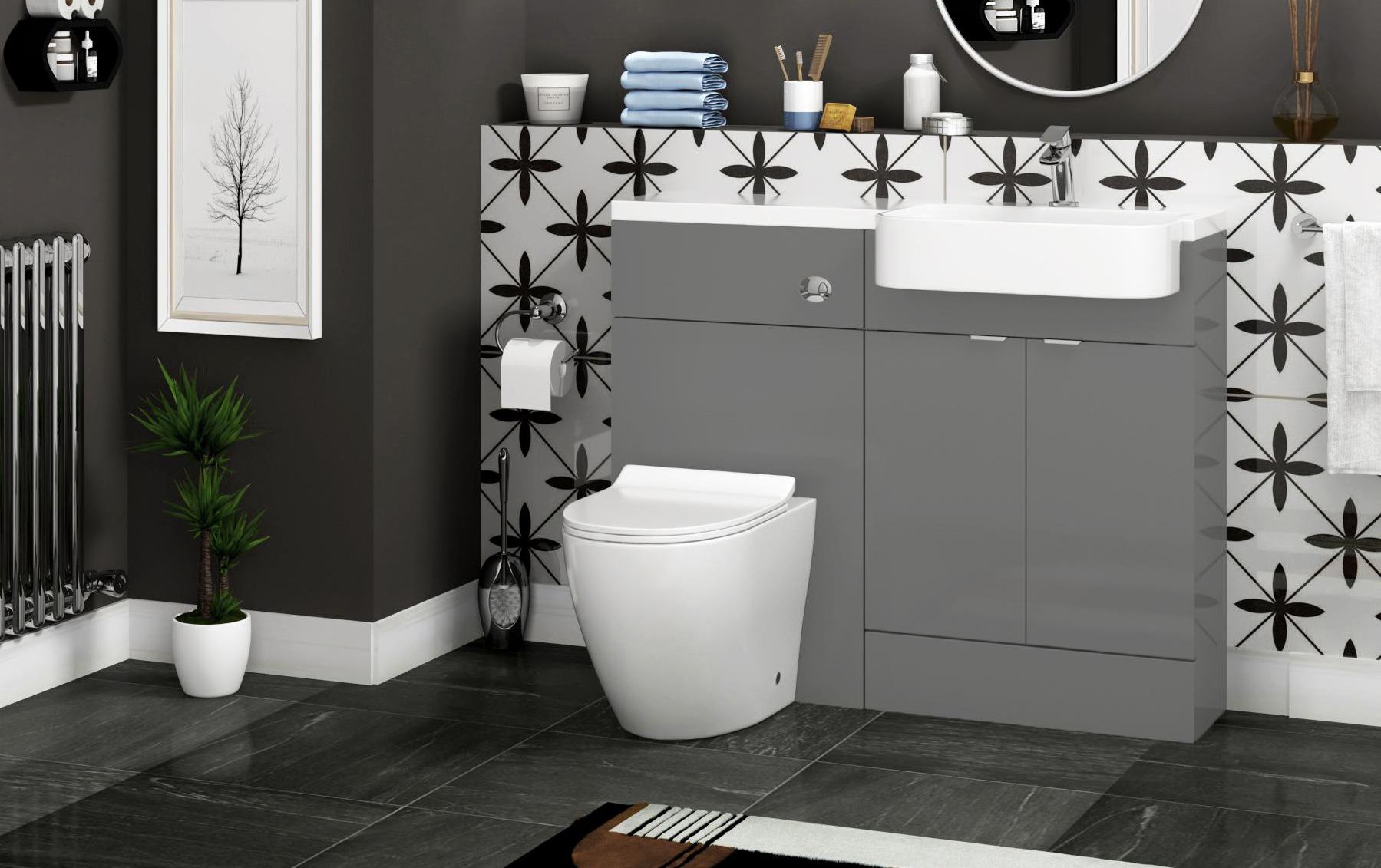 A bathroom is often a high trafficked area that makes it difficult to organize. The only solution is to give all your bathroom essentials, toiletries, makeup, and cleaning products, a designated space. It may be a shelve, basket, magnetic strips, hooks, etc. But if you want your bathroom to look both functional and stylish, then a vanity unit may be the best option. While there are various types of vanities available in the market, it is important that you find the best option for your bathroom. A floor standing vanity unit is a great way to give your bathroom a splash of style. This blog will give you some idea about the best freestanding bathroom cabinets available in the UK.
Best Floor Standing Vanity Units
There are many types of Floor standing bathroom vanities you can choose from. From traditional to more modern and with a variety of sizes and shapes, there are lots of options to choose from. However, not all of them are created equal. Therefore, it is important to know different options are available for your bathroom
Elena 1200mm Floor Standing Vanity Sink Unit with Double Basin - Multi Colour
If you have a medium or large family bathroom, then Elena 1200mm freestanding vanity sink unit can be a great choice. It comes with a double sink fitted over it. That means more than one person can use them at the same time. It has 4 door cabinets under the sink that offers plenty of storage capacity under the sink.

The great thing about this bathroom cabinet is that it is made with moisture resistant 18mm MFC material that gives it durability and aesthetics. The 480mm semi recessed sink is made with beautiful Vitreous China. Available in different beautiful colors like gloss white, grey gloss, and hale black, it will surely make your bathroom a more functional space.
Turin 500mm Floor Standing Vanity Sink Unit Gloss White 2 Door - Mid-Edge
If you are looking to make your small bathroom a highly functional space, then why not consider Turin 500mm Floor Standing Vanity Sink Unit. This highly attractive is one of the best Freestanding bathroom cabinets with a White gloss unit that will make your bathroom a calming and relaxing space. Moreover, whatever the theme of your bathroom may be, it will fit perfectly into the current aesthetics.

Whether it's for a contemporary bathroom or you want modern style storage, it can be suitable for all types of bathroom décor. It comes with a highly attractive ceramic sink on top that matches perfectly with the rest of the cabinets. While under the sink, there is storage with stylish two soft close doors with simple yet stylish chrome handles. This unit is also supplied fully assembled, so you don't need to fit it all together.
Elena 600mm Floor Standing Vanity Sink Unit Gloss White 2 Door with Semi Recessed Basin
It is another highly functional and attractive piece of bathroom storage from Elena's bathroom range. It comes with a 600mm floor standing cabinet with a modern semi recessed, highly stylish contemporary basin. The size of the sink is a bit bigger than the vanity unit, which gives it a highly attractive look.

The white looks give it a universal appeal making it easier to clean and a perfect fit for all bathroom décor. The complete unit has hidden fixing and hinges, giving it a smooth finishing touch. The under the sink two door soft close door cabinet has enough storage capacity according to the needs of medium and small bathrooms.
Turin 600mm Hale Black Floor Standing 2 Drawer Vanity Unit and Optional Basin - Mid Edge / Minimalist
Looking for highly attractive storage for your bathroom? The Turin 600mm Hale Black Floor Standing Vanity Unit. The great thing about this vanity unit is that you can choose the basin as per your choice or even get the cabinet without it. This minimalist freestanding vanity is great for small bathrooms and cloakrooms.

At the same time, this size is not too small for a medium bathroom. It is loaded with all the modern features that you could expect, like a soft close cabinet door, sleek design, premium hale black finish, and a high-quality ceramic basin. All these features give it a look luxurious.
Elena 1100mm Indigo Grey Gloss 2 Door Floor Standing Vanity Unit With R/H Curved Semi Recessed Basin & Slim Abacus BTW Toilet Pack
You can give your bathroom on-trend looks with all-in-one unit that is stylish and space saving at the same time. It is one of the Best Freestanding Bathroom Cabinets that combines storage, a sink, and a back to wall toilet into a single unit. By using you can take the functionality and class to a whole new levels.

The semi recessed basin has a bit extra coverage on the top of the vanity unit that looks great and makes it a perfect choice for modern bathroom looks. Moreover, the poly marble sink has 2 door cabinets under it, providing ample storage capacity for bathroom storage. On the other side Abacus, BTW toilet, enhance its functionality. So, with this unit, you can get all you need for a bathroom is relatively lower cost while saving space too.
FAQs
Here are a few frequently asked questions about the best freestanding bathroom cabinets.
What Is a Freestanding Bathroom Vanity?
The floor standing bathroom vanity unit is a type of bathroom cabinet that sits directly on the floor. That means you don't need to provide them with any wall support. However, you will need to fix them along so it does not move from their place easily.
What Are the Different Types of Bathroom Cabinets?
Bathroom cabinets come in various types. We can generally divide them into floor standing vanity units that sit directly on the floor and the one that fits on the wall, known as wall hung vanity units. Both of these can be further divided into various shapes and sizes.
How Can I Make My Small Bathroom More Functional?
You can make your bathroom a highly functional place despite having less space. For example, you can choose a floating style bathroom storage and other bathroom fixtures, use mirrors to reflect the light perfectly and build a false wall shelf, etc.
What Can You Put in An Empty Corner of a Bathroom?
Bathroom corners are the spaces that are often left empty. However, you can make this space highly functional by fitting a corner sink or a vanity unit. Other options can be fitting a window seat, hand or place an indoor plant, or using a decoration piece in such space.
Can You Have a Shower Over a Freestanding Bath?
It is possible to fit a shower over a freestanding bathtub or any other place. However, you may need to fit your bath along the wall for an overhead shower or use a shower stand for this purpose. You should keep in mind that a few types of baths can be a better choice to use as a shower bathtub.