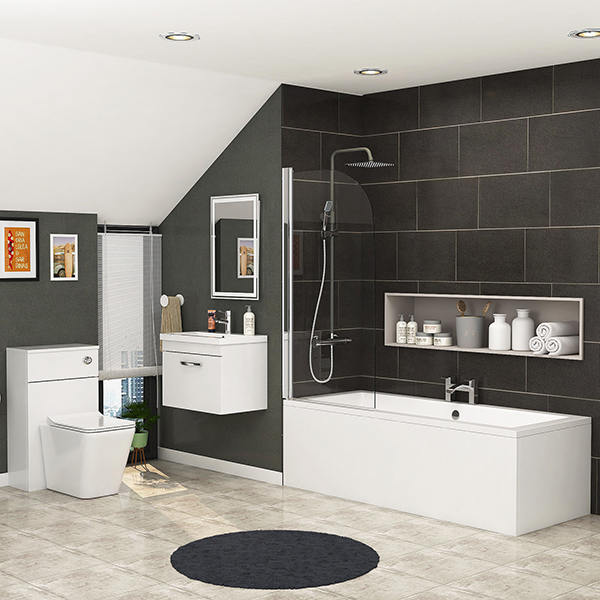 Buying your new bathroom online is easier and hassle-free. Whether it is a makeover or planning for a new cloakroom downstairs, our buyer's guide explains where to find the best deals.
If you want a bathroom that offers the best experience, then it requires considerable planning and preparations. You can start with a basic idea about the fittings you need and explore different options available at the Royal Bathroom online store. In this guide, you will find out about planning to design a bathroom online and what you will need to look for at each stage.
Are You planning for a makeover or a new bathroom?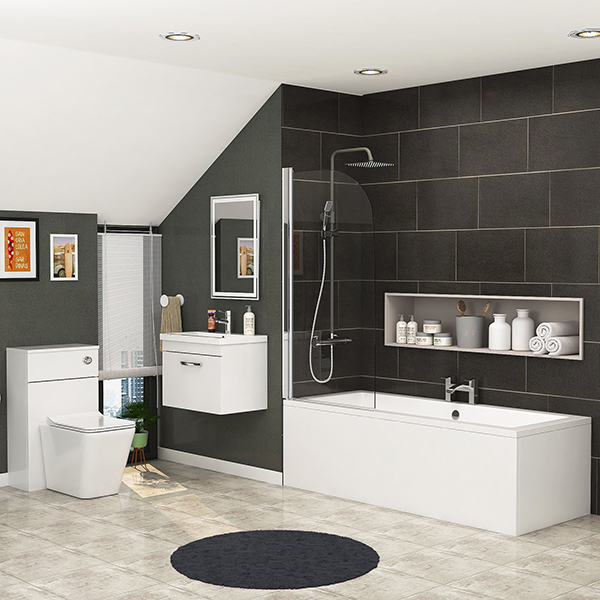 Our bathroom suites offer an excellent solution by providing you with matching fixtures in a single package. It will save time and money of finding each item separately.
Need to Replace or Update a fixture?
Do you just need to replace or update single or multiple fixtures? You can simply access different categories from the Royal Bathrooms home page.
Want To Replace or Upgrade Your Small Bathroom?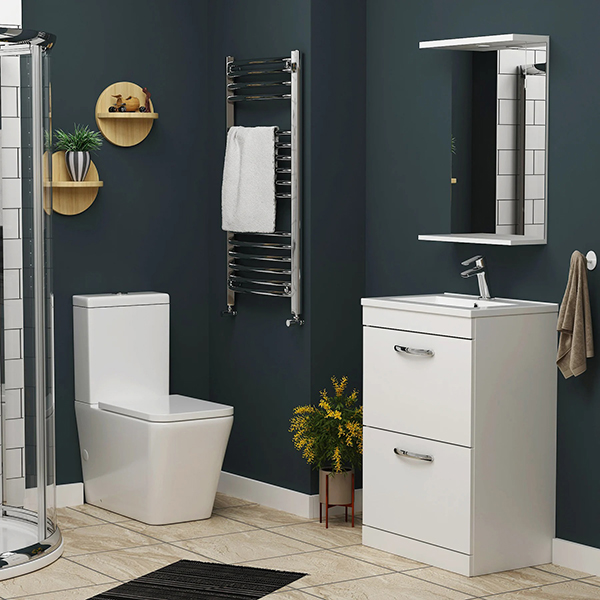 If you intend to buy multiple fixtures, then you can explore our cloakroom suite in the suites section. We also have cloakroom toilets and vanity units in specific categories. For other items, you can opt for the smaller size available that is suitable for such spaces.
Bathroom Planning Guide
Once you have determined the fittings and fixtures you want, it's time to start planning for the next stage. Our guide will take you through the complete process of a makeover. It will make the entire process simpler and quicker.
Stage 1. Decide About Shower Space
It is the most important amenity that also plays a critical role in the overall aesthetics of the bathroom. Deciding between a shower cubicle, bathtub, or shower baths often creates a lot of confusion. You may find our other guides helpful for making the right choice.
Product Checklist
You will have to make certain choices between different shapes of shower cubicles, doors, and bathtubs.
Shower Cubicles (Quadrant, Offset Quadrant, Square and Rectangular)
Shower Doors (Pivot, Sliding, and Bifold)
Shower Trays (Quadrant, Offset Quadrant, Square and Rectangular)
Bathtub (L or P Shaped Straight Baths)
Bath Accessories (Bath Panels, Screens, and Waste)
Stage 2. Decide About Toilets and Sink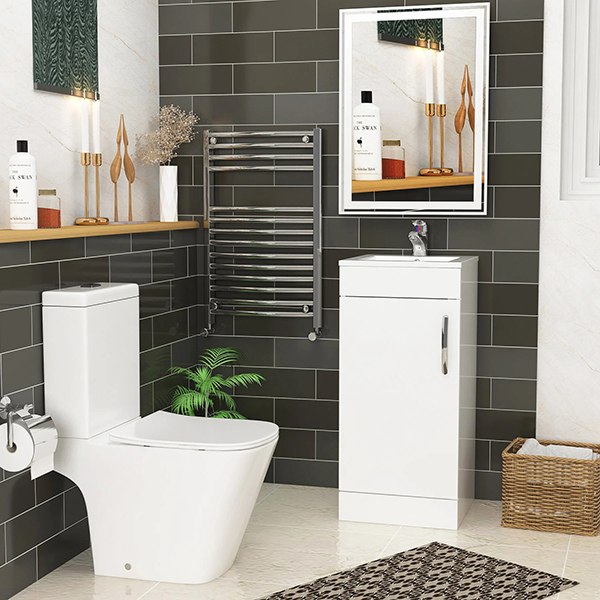 At the next stage, you require to choose the toilet and basin types. For limited space, you may choose a combination bathroom suite that will also help create a coordinated look. If you are planning for a makeover, then the sink and toilet should be installed on the existing spot.
Product Checklist
With various shapes of toilets and basins available, you will have to make a choice based on your bathroom layout and requirements. The products checklist includes all the available choices.
Stage 3. Choose Bathroom Furniture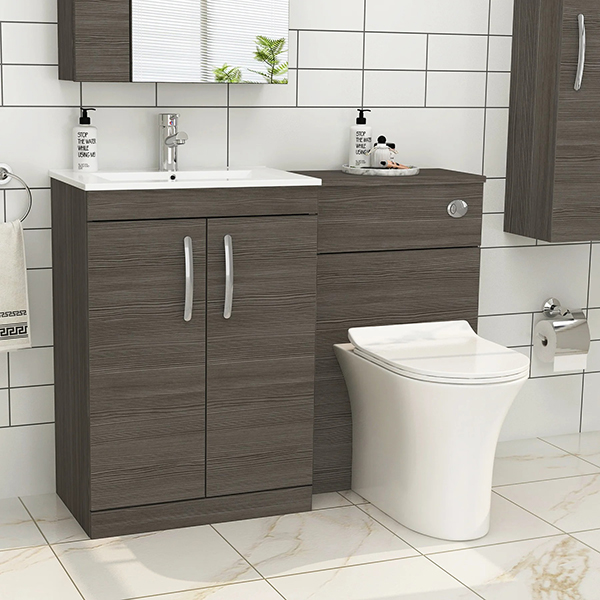 You should choose appropriate storage for your bathroom. Make sure that it has enough to cater to your current and future needs. Consider the space available and overall theme while deciding about it.
Product Checklist
Just like other bathroom fixtures, you have a number of choices available with a furniture range. You can choose the one from our checklist.
Bathroom Vanity Unit (Floor Standing, Freestanding, Wall Mounted, and Worktop)
WC Units
Cabinets and Storage
Stage 4. Decide About the Taps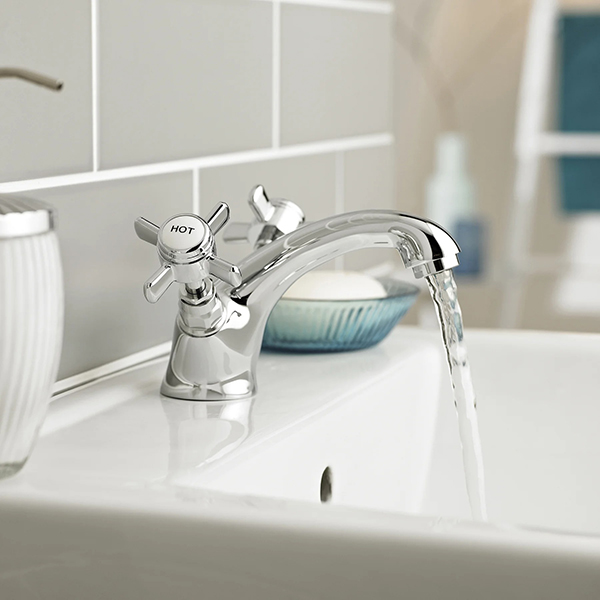 Although a small fixture, taps have a high impact on overall aesthetics. Once you are clear about the type of looks you want, you can choose the appropriate taps style at this stage.
Products Checklist
Our range of faucets includes contemporary and vintage styles from leading brands like Kartell, Premier, Hudson reed, etc.
Stage 5. Bathroom Heating Solution
It is important for turning your bathroom into a comfortable space. Many people don't realize that replacing an old radiator may also bring a new feel. So, why not consider installing a designer's radiator and towel rail?
Products Checklist
We have a variety of bathroom heating solutions available. Our checklist includes all of the choices that you may have to keep your bathroom warm and comfortable.
Towel Rail
Designer Radiator
Stage 6. Wall, Floor Decor, and Other Accessories
To give a finishing touch to your bathroom makeover, you can use matching tiles on the floor and walls. With various alternatives to choose from, it is important that it has high quality and create the type of look you want. In addition to that, you may also choose other matching accessories like soap trays, handles, lightings, plants, etc.
Products Checklist
Wall and floor tiles
Soap dishes
Toilet roll holder
Mirrors
Lighting
Shop Online for Your New Bathroom
At Royal Bathroom online store, you find and everything online that you may want for a new washroom or makeover. Our website is designed to make your online shopping experience easier and hassle-free.