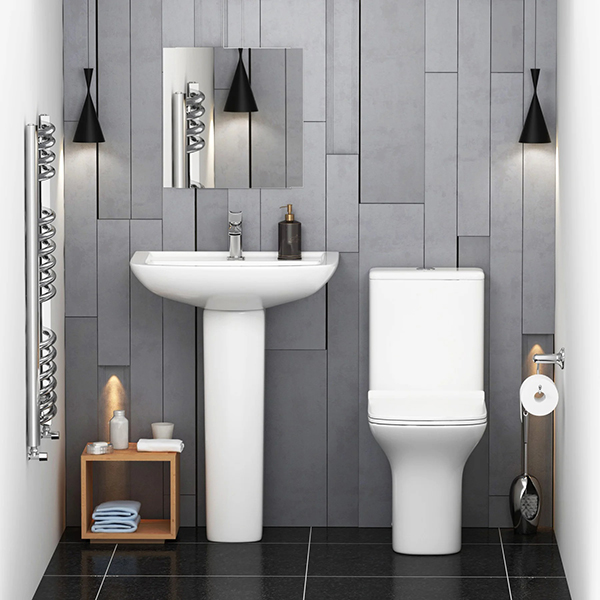 Are you looking to create a coordinated look with a toilet and basin suite? Our buyer's guide will provide you with information on everything that you need to know to get it done without any problems.
If you are planning for a bathroom makeover, then it is important that its look matches the overall style of the house. Although there is no hard and fast rule for it, installing matching bathroom fittings is imperative. In this article, we have discussed how our toilet and basin suites can help you achieve desired aesthetics in the bathroom.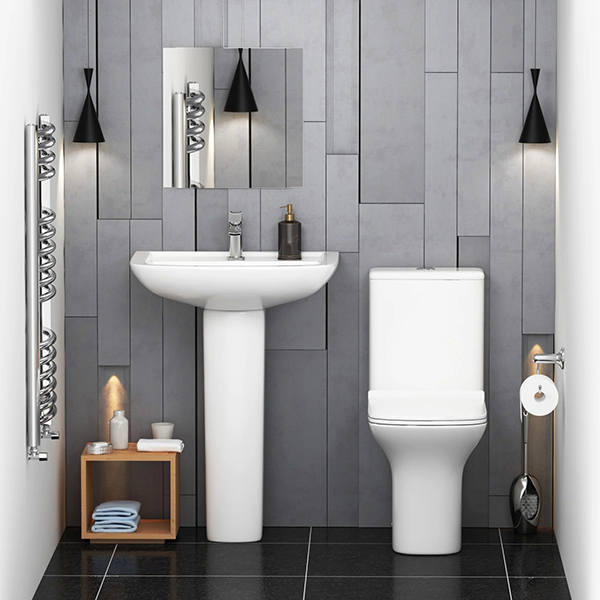 Does Installing a Matching Toilet and Basin Really Matters?
Now the first question before buying the bathroom suites arises is that whether fixtures should match or not? Well, your basin and toilet don't need to match. However, to have consistency and cohesiveness in the look, it is important that you buy these from the same product range. For your ease, Royal Bathrooms has combined matching items in one suite, which makes it convenient to buy than to find them separately.
What Type of Basin Should You Prefer?
Bathroom basins are available in different options to choose from. Following are some types of basins that you can choose to install with your toilet.
It is one of the oldest and standard basins designs available in the markets for decades. It's one of the most popular basins designs due to its cost-effectiveness, traditional design, and attractive look. The pedestal reaches the floor, which hides all the pipework, and the bowl is placed on top of it.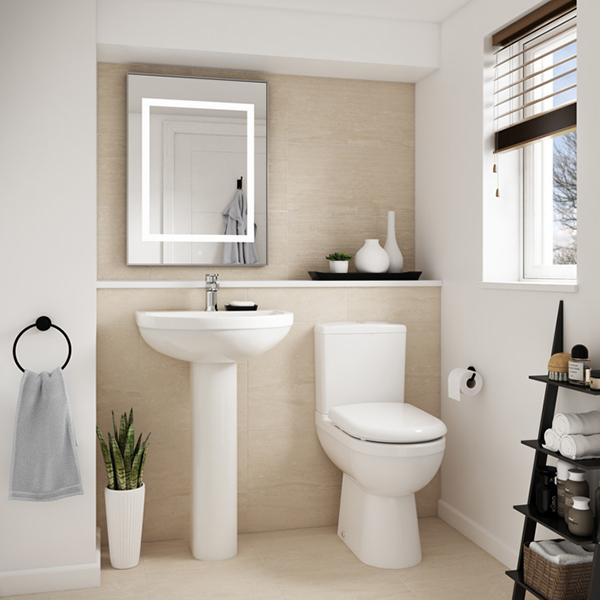 Semi Pedestal Basin
It is a type of basin is the one that suits compact bathrooms. They are made for smaller spaces and a contemporary look. The sink design gives an elegant feel to your compact bathrooms. Unlike the full pedestal, a semi pedestal's pedestal is shorter, saving a lot of space beneath it.
Wall Mounted Basin
Step into the futuristic bathroom by installing the latest wall mounted basin. These contemporary sinks are just fabulous for modern bathrooms. The absence of a pedestal saves all the space below the Sink.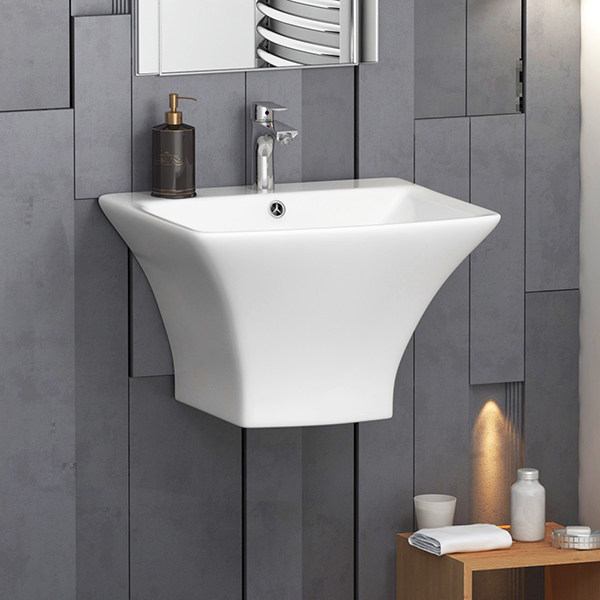 Now, you clearly understand all the basic types. The next section is about different toilet categories available for your bathroom.
Close Coupled Toilet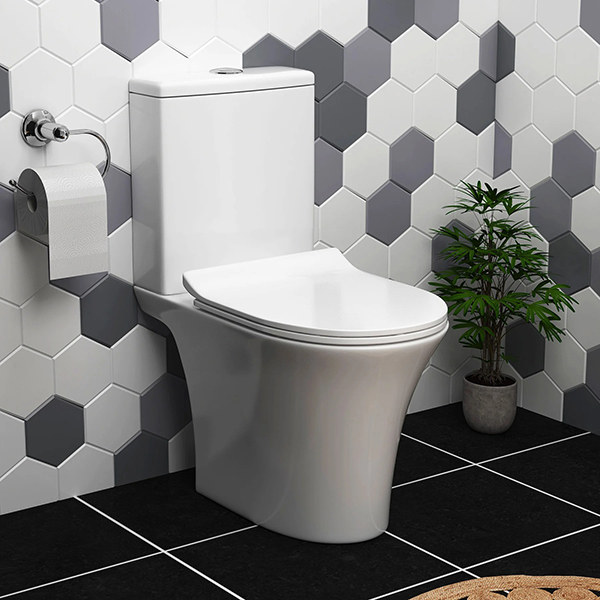 It is a well-known and demanded toilet that has the cistern mounted on top of the bowl. The pipes are concealed, which makes it a closed coupled toilet. It comes in various shapes and sizes so that you can install it in bathrooms of every dimension.
Back to Wall Toilet
BTW back to wall toilets are more contemporary than closed coupled toilets. Bowl and cistern are separate along with pipework. A cistern is installed in the wall or furniture unit while the bowl sits on the ground. It is among the modern styles available currently that gives a futuristic look to your bathroom.
Wall Hung Toilet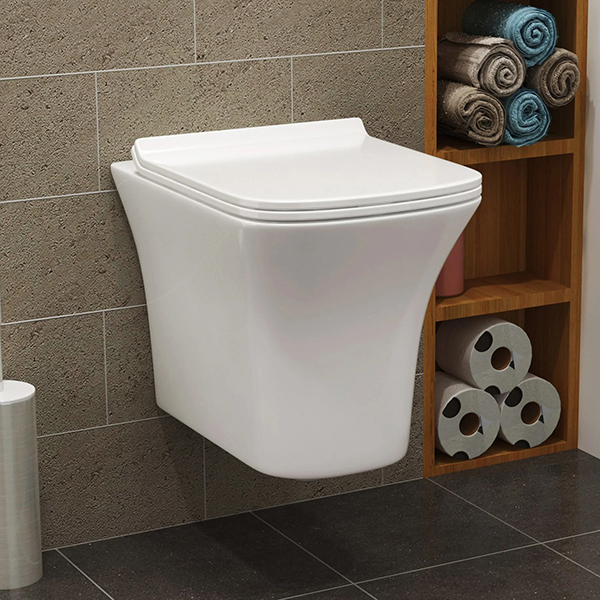 Further enhancing the BTW style, the wall hung toilets are even more modern and glamourous. Cistern being installed in-wall, the bowl is also attached to the wall and not touch the ground from anywhere. Their compact shape makes them suitable for small bathrooms. To install this style of toilet, you must first have a look at your bathroom wall, whether it can hold the cisterns inside, and a load of the bowl. Asking a plumber to visit can be helpful. If everything's good, then you can go for it.
Features to Look out for When Buying a Toilet.
You can enhance the comfort of the toilet by opting for modern features, like a soft close seat that is a better alternative to traditional seats. Its highly functional design makes toilet seats close slowly in a controlled manner without requiring assistance. If you have a cloakroom or small bathroom, then a toilet bowl with a short projection may probably be a better choice. It is a highly functional design but with minimum intrusion on the bathroom space.
A Look at Cloakroom Suites
Bathrooms are getting compact with time, and so is space. More people are deciding to install cloakroom vanity units rather than basins. Having cabinets below gives extra storage space below the bay, making a viable decision.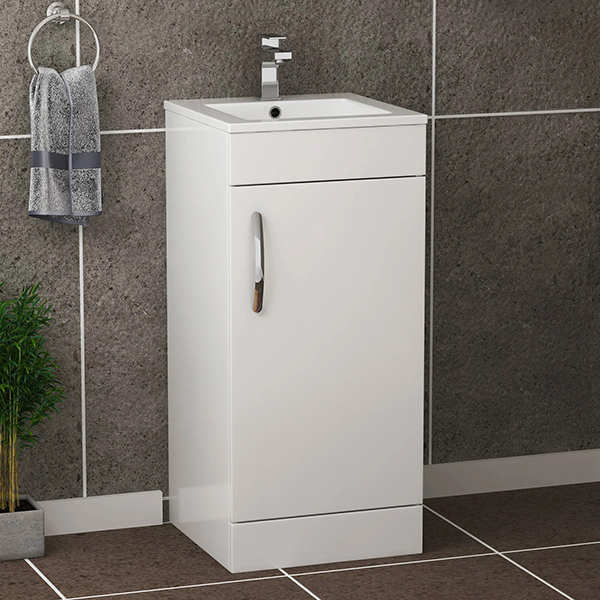 You can also choose an attached toilet and vanity unit that are pretty trendy these days. More things combine this way and fit into compact bathrooms perfectly. Not only do they save space, but they also provide a contemporary look to your bathroom.
Buy Toilet and Basin Suites
So, that was all information you needed to choose the toilet and basin suites. If you are interested in buying the one, Royal Bathrooms has an extensive range of turin bathroom furniture available at reasonable prices. These include high-quality fittings and fixtures designed to provide your bathroom consistent look throughout the bathroom.