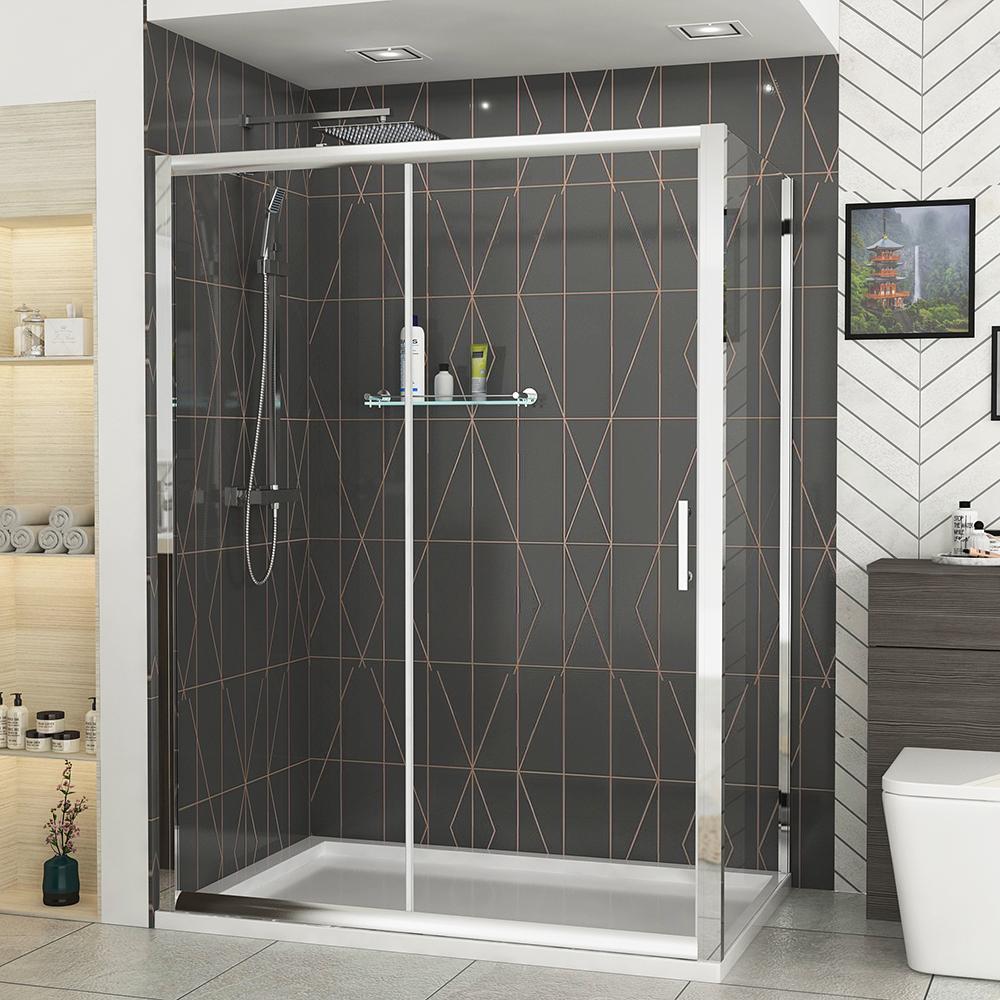 Buying a shower enclosure must be your top priority when renovating and beautifying your old bathroom. Our buyer's guide provides you important insight into so you can make the right choice.
Before we start, it might be helpful to know little bit about shower enclosures. Britain is undoubtedly a nation of shower lovers as recent figures from AMA research reveals nearly 88% of UK households now have shower installed in their homes. While the history of shower goes back to ancient times, the shower enclosures are a relatively recent innovation. It was not possible until the tempered glass was developed in earlier 20th century. Since a standard glass was prone to breakage due to hot water exposure, many scientists around the world were trying to find out the way to make it more rugged and reliable. With further improvements in the formulas of tempered glass, manufacturer started to use it to produce transparent shower stalls. Soon, sliding and swinging doors became available too that offered various benefits to the customers. Overtime, the shower enclosures became a top bathroom trend and people began to favor them over bathtubs.
A shower enclosure is simply an enclosed area that has walls of glass panels. If the appropriate plumbing is available, then you can install your cubicle anywhere. Whether you prefer it between two adjacent walls or deem the corner beside washbasin as appropriate, a simple cubicle installation can embellish the outlook of your bathroom.
However, with different types introduced to the market, selecting the one that matches the tone can be tricky. It requires proper understanding and planning about them to make the right choice
Planning for a Shower Enclosure
There are quite a few matters that should be considered while planning for a cubicle. Proper homework regarding each choice will help make an enlightened decision. Things that influence your purchase decision are:
You can click any of the following links to read your desired section
Planning for a Shower Enclosure
Shower Enclosure Types & Shapes
Wet Rooms and Walk in Showers
Shower Door Options
Shower Tray Options
Final Verdict
Shop for a Perfect Shower Enclosure
Measuring the Space
Unlike a cubicle replacement, if you are planning it for the first time then you must have an optimum level of background knowledge about it.
If your bathroom is big enough, you can easily fit whatever showering cubicle you like. However, for congested area, you will have to consider choices like quadrant styled shower enclosures. The aspect that whether you have an en-suite or a common family bathroom, also plays a major role.
Cubicle Positioning
While figuring out the extra space and internal structure, it is equally necessary to view where your cubicle will serve the best, if positioned. Bathrooms having sufficient room can fit in almost all cubicles but in tighter spots, you should determine what kind of shower bases and glass panels would deliver the required feel.
Also, make sure you have drainage lines in the right spots to prevent any additional plumbing work. If you are switching old shower cubicle, it's better if you install the newer ones at the same spot as there will be no need to re-install and adjust all the piping.
Type of Glass
Glass types are another important aspect that many people fail to pay enough attention to. Each glass type varies in thickness from one another. If you are planning for a wet room or walk-in shower instead of the standard cubicle, it is advised to opt for 6mm to 8mm glass for better durability and safety.
Keep in mind that a thick glass will require an equally dense and toughened frame for better support and protection from the edges. Nevertheless, for tight budget, a standard 6mm glass would also work fine. You can also go with frameless glass panels for a sleeker look. Glass panels that allow easy cleaning are also recommended as they have a better protection against soapy stains.
Wall Protection
Shower enclosures without appropriate wall protection such as ceramic tiles or wall panels can deteriorate your bathroom walls to dangerous levels. Therefore, selecting the right wall protection is as important as selecting the cubicle glass is.
With the growing demand for shower cubicles, wall panels are preferred by most consumers. Compared to ceramic tiles, these are less costly Moreover, they can be installed easily and quickly while providing a smooth finish.
Enclosure Types and Shapes
After considering every aspect along with personal preferences, it is time to move ahead with our selection. There is an extensive array of shower cubicles in all kinds of shapes, sizes, quality, and prices. Some common types are:
Quadrant Shower Enclosures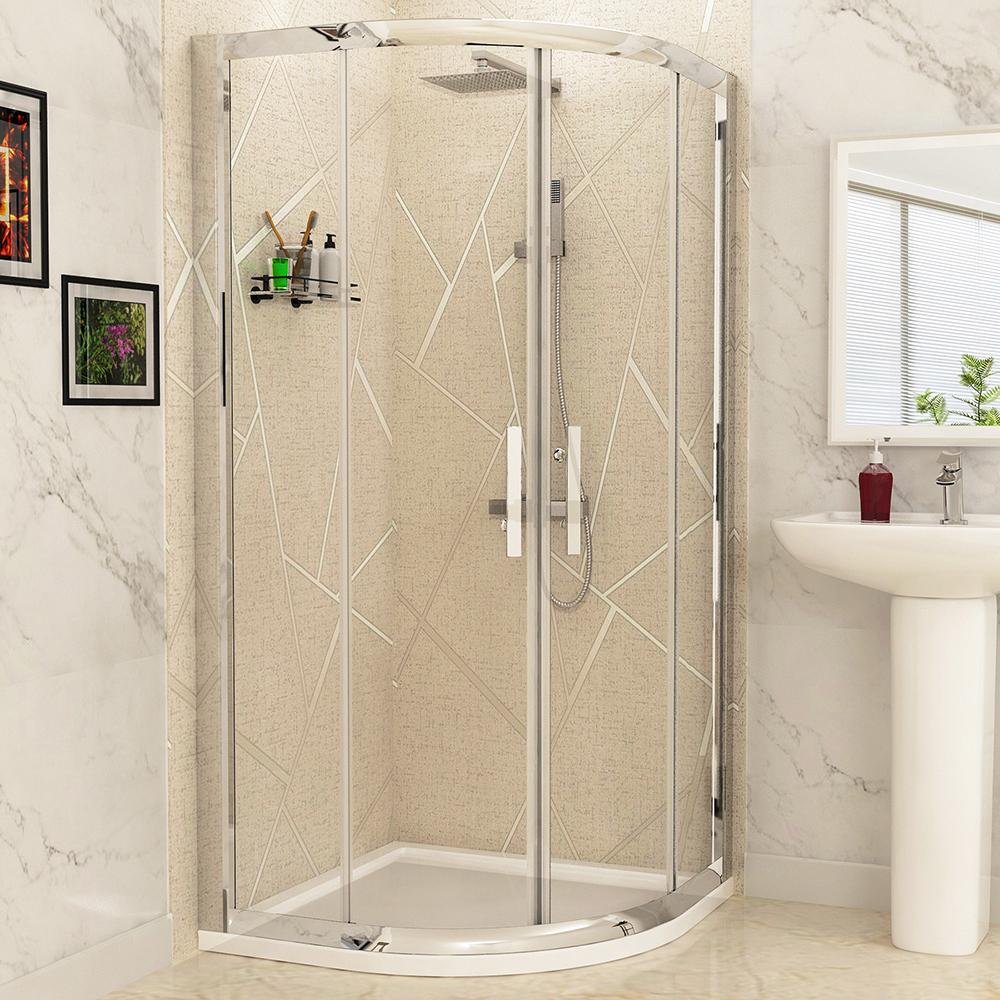 These are top choice when it comes to congested spaces. Having curved edges to elegantly fit into corners, these consume less amount of space. For slightly larger spaces, having one side slightly larger than the other (offset quadrant) can also add style to the bathroom. These enclosures, apart from installed in en-suite, also work best in larger areas.
Rectangular Shower Enclosures
As it is clear from the name, these shower enclosures have one side longer and the other shorter that makes them suitable for specific bathroom layouts. It is rectangular in shape and usually uses two walls of glasses while giving your bathroom a standard bath appearance.
Square Shower Enclosures
Square shower enclosures are among shapes for relatively small bathroom space. These can be placed between two walls giving you plenty of space-saving. You can even install them against any flat wall anywhere else with this area.
Walk-in Shower and Wet Rooms
The best way to give your bathroom a futuristic look is to install wet rooms and walk-in shower. They are famous for a minimalistic touch to shower area. Having the same level as rest of floor, it offers easier access to shower area. It can be particularly helpful for the elderly or anyone with restricted mobility.
Shower Door Options
A door is an essential part of the bathroom shower enclosure. Unless you are installing a walk-in shower, a door is required to prevent water splash out. There are various types of shower doors available based on how they function.
Bi-Fold Doors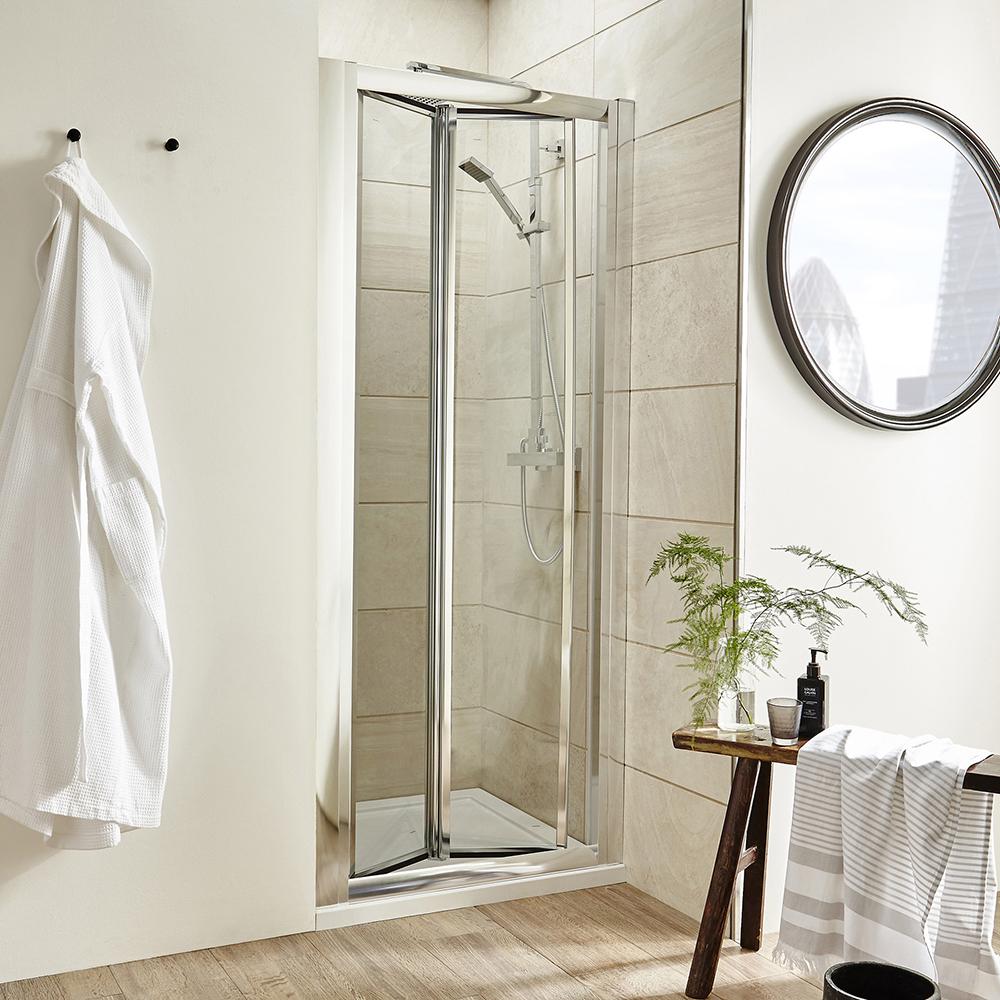 These are another commonly preferred door type that save space. It is because of no clearance space required outside of the enclosure. It is a great option to work with enclosure fitting in between corners or walls.
Pivoted Doors
The doors of these enclosures follow a pivoted movement around a hinged area. Such enclosures are better suited for moderate spaces. These normally open on the outer side, which makes it necessary to leave space for door movement. It can be an excellent way of upgrading your bathroom, for an enhanced and sleeker look.
Sliding Doors
These can be fitted to all kinds of bathrooms whether big or small. These work by aluminum or hard plastic rollers, which allow easy and comfortable movement. They also come without an external frame which are not only lighter but also impart a sleeker look.
Shower Tray Options
Deciding the right shower base is also an important factor when installing an enclosure. Size and available space is critical as if your tray is not the correct size, it won't fit inside or hold the water.
At Royal Bathrooms, we have range of slim line acrylic capped pearlstone trays available that are amongst the sleekest in the market. With 40mm width, these are highly durable and aesthetically pleasing at the same time.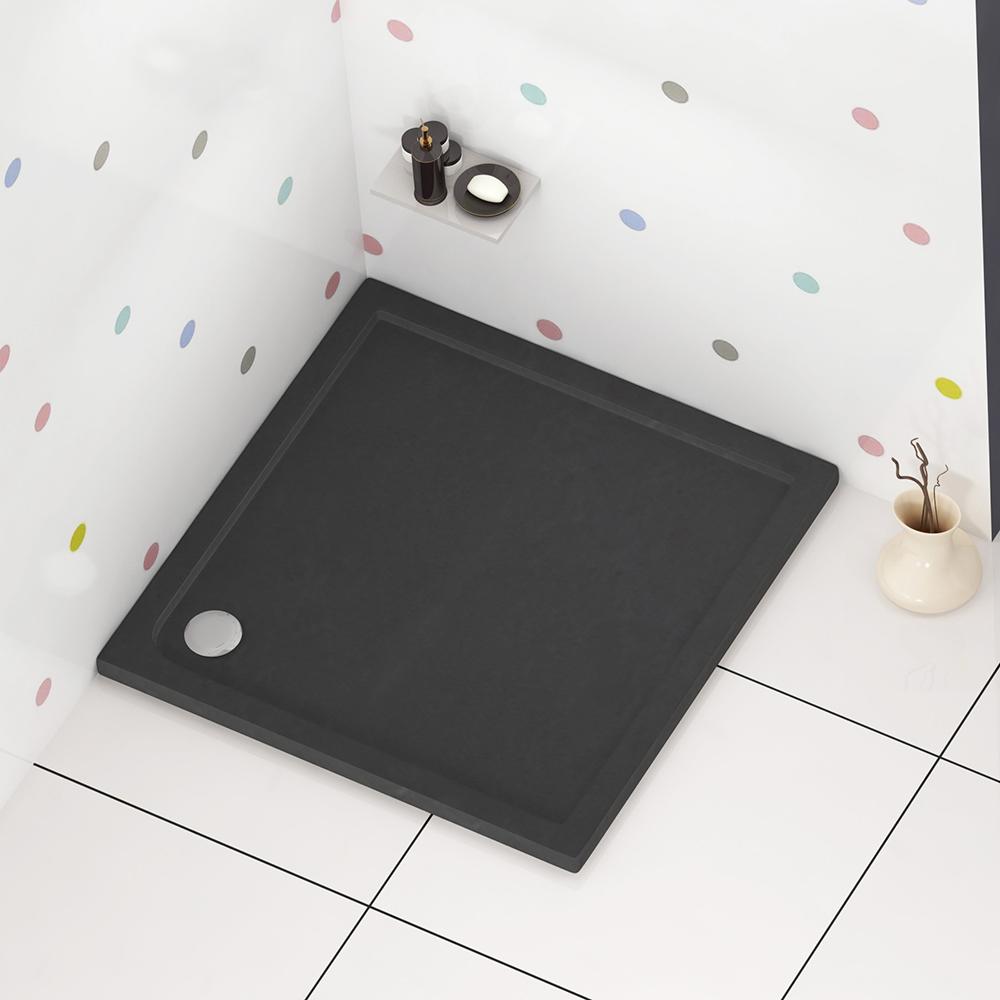 They are usually placed at the corner, has a curved edge imparting a stylish glance to the shower area. These work with the corner fittings and helps saving space. You can use them with sliding and bifold doors with quadrant enclosures.
A lot similar to the quadrant trays, they have two adjacent sides larger than the other two. Almost a rectangular shape but with one edge curved just like the quadrant trays. These are a preferred option for those who need a bit larger version of quadrant enclosure.
These are easier to fit and have a flat surface on either side which makes them easier to plumb. Acrylic shower bases are most used, these have the sleekest looks and are also simpler to clean and maintain.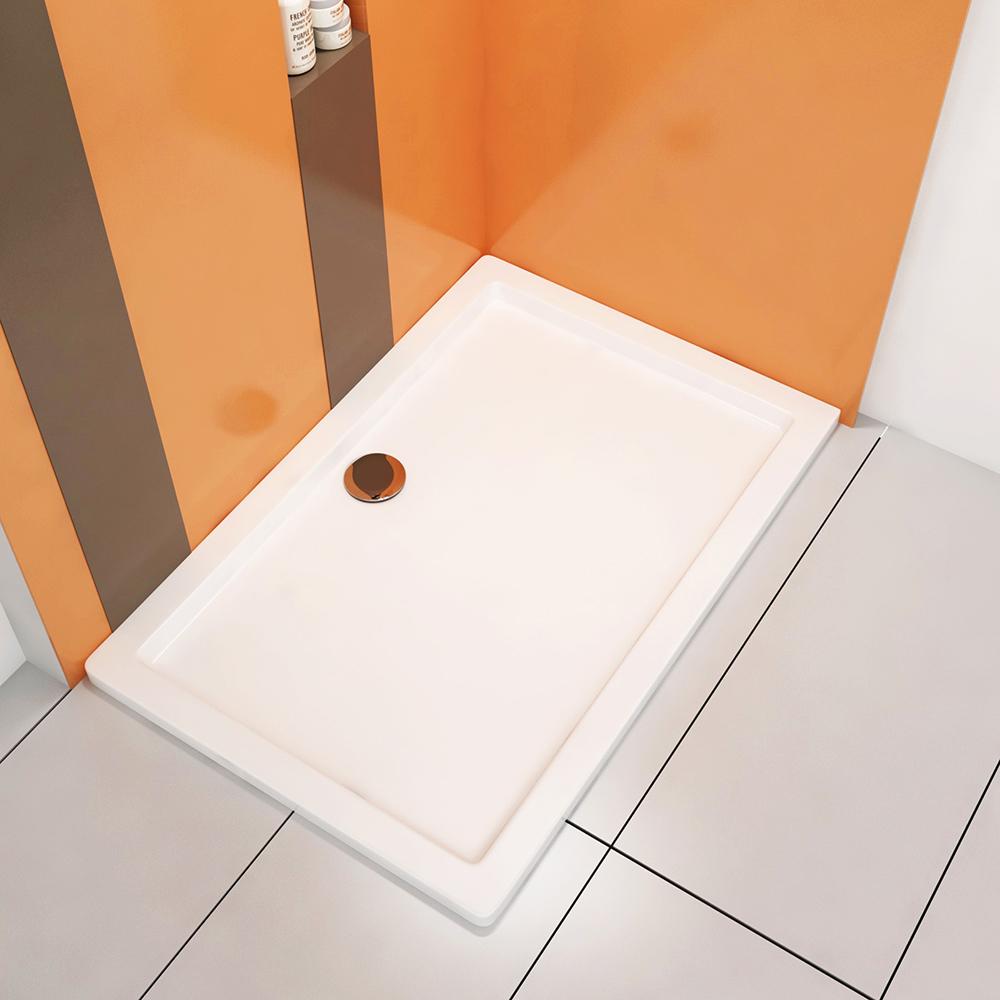 Slightly bigger than the square trays, the rectangular trays offer lot of shower space. These have almost the same properties as the square trays but offer more spacious and luxurious feel.
Final Verdict
A shower enclosure does not only enhance the appearance of your bath space but also improves the showering experience. Selecting the right cubicle undoubtedly requires knowledge. Our guide will equip you with the necessary information, that will help while you are choosing a shower enclosure that meets your requirements and expectations.
Shop for a Perfect Shower Enclosure
Are you looking for a perfect shower enclosure for your bathroom? Check out our extensive range of high-quality shower enclosures, shower doors and shower trays available at reasonable price.