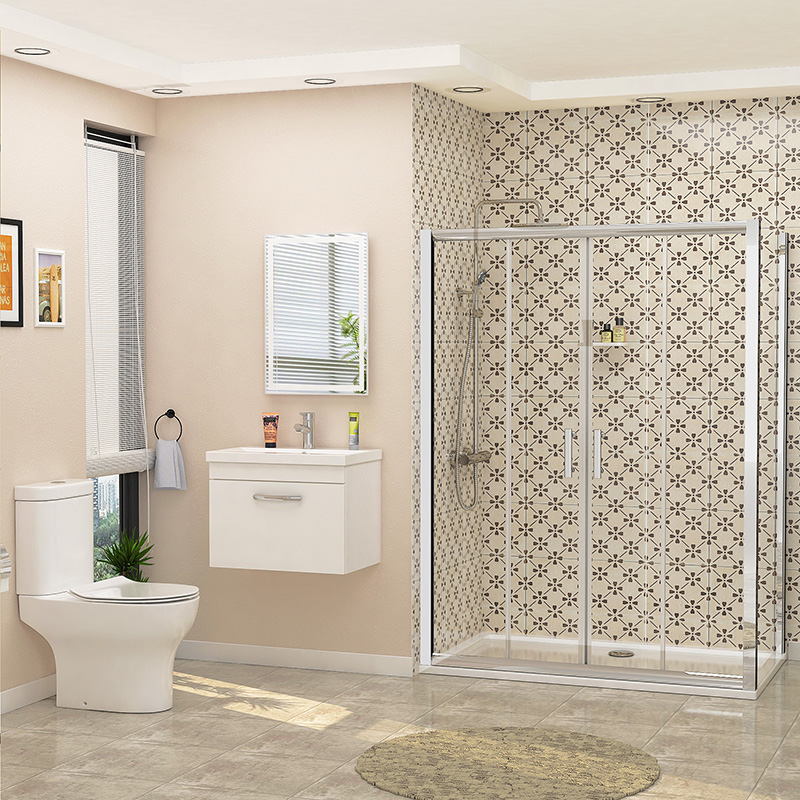 Have you just bought a property and the bathroom needs a complete renovation? Or if you just want to install a shower in place of a bath, this blog has all the information you need to make the process a whole lot easier for you.
Many people prefer a shower over baths because of the various benefits it offers to the user. Showers look trendy and are easily accessible. You can quickly hop in the shower when time is limited while saving on water and electricity as well.
Make a list of the pros and cons of a shower while you are making a final decision to switch. After you are sure that a shower is a right choice for you, allocate a budget for the makeover so you know how adventurous you can be when designing your bathroom.
We are sharing the whole process of installing a shower from start to finish for your convenience. Let's have a look:
1. Check Your Plumbing.
Hire a plumber to assess the existing water system and pipes of your bathroom. The position of the water pipes is crucial to know because you have to use the same for your shower. Also, make sure there aren't any underlying problems that affect the proper functioning of your shower later on.
2. Measure the Space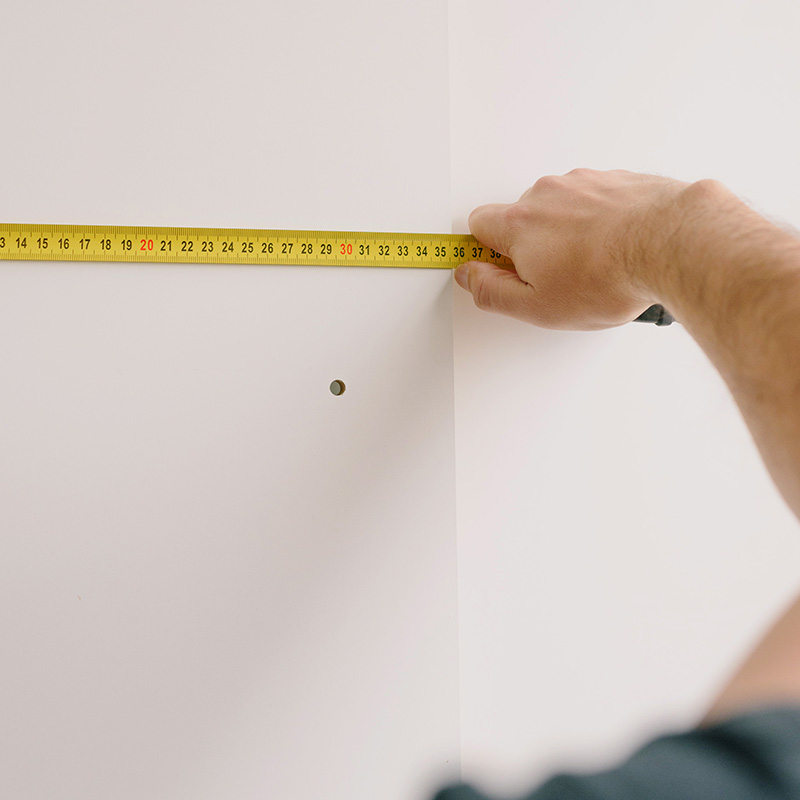 Measure the available space for your shower to help you select the right shower. A rectangular shower will fit effortlessly where the bath was but if you want to place your shower somewhere else in the washroom, check out the direction of floor beams as it can be an issue. You also need to know the construction quality and make of washroom walls when installing a shower.
3. Choosing Your Shower Enclosure
After you have all the information required for switching to a shower, it is time to decide the type of a shower enclosure. Select the one that suits your needs and the space available. Your choice should base on the bathroom layout and the space available. You must give due consideration to trays and doors for a shower when you pick an enclosure for your washroom.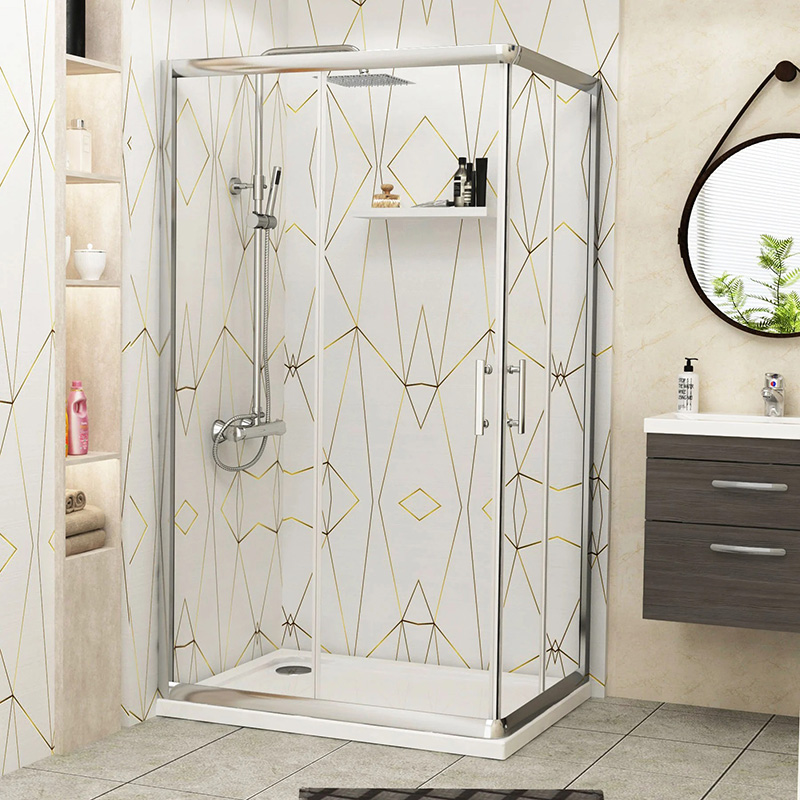 4. Choose a Trendy Design
For inspiration and advice, check online to know about the latest trends and select a design that is best matched with your style. It has the added advantage of finding various discounts and deals on your favorite items.
5. Don't Ignore Waterproofing
Do not forget to waterproof the washroom. For shower enclosure, you are required to waterproof the inside walls. You can do so by putting water-resistant material on walls such as tiles or shower wall panels. These panels are a new trend for making the washroom walls water-resistant. They not only appear good but are also easier to install and clean.
6. Select the Right Showerhead and Accessories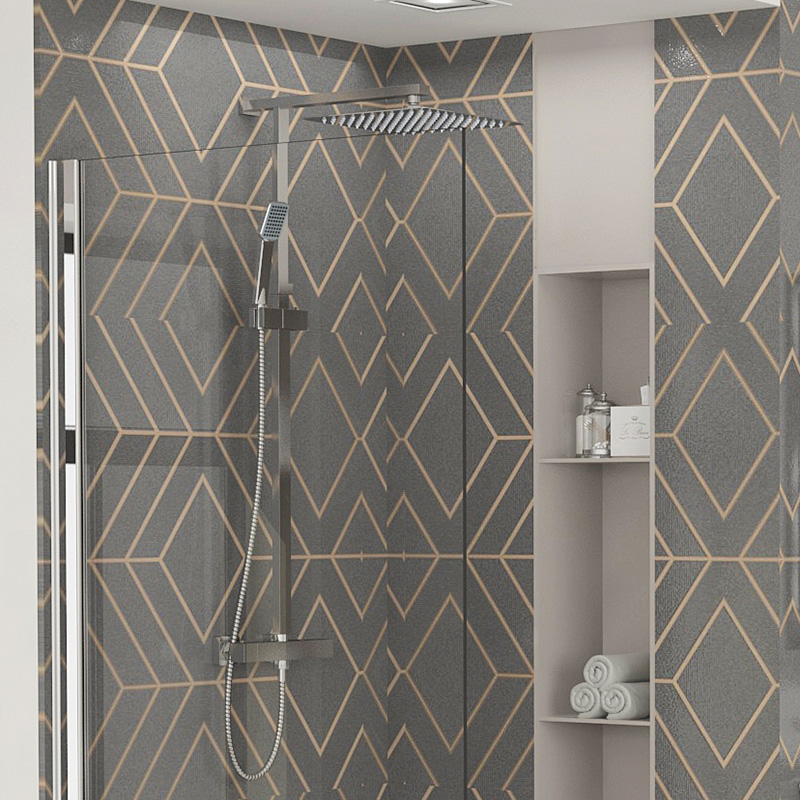 Showerhead and accessories enhance the look of any washroom. With so many options to select from, you will easily get the style you like. Add a statement wall closet and towel bars for an added feature.
7. Place an Order
When you have selected the right items, the next step is to order the supplies from a reliable retailor. You can simply log onto our website and place an order for your favorite item in quick and easier way.
8. Contact a Bathroom Fitter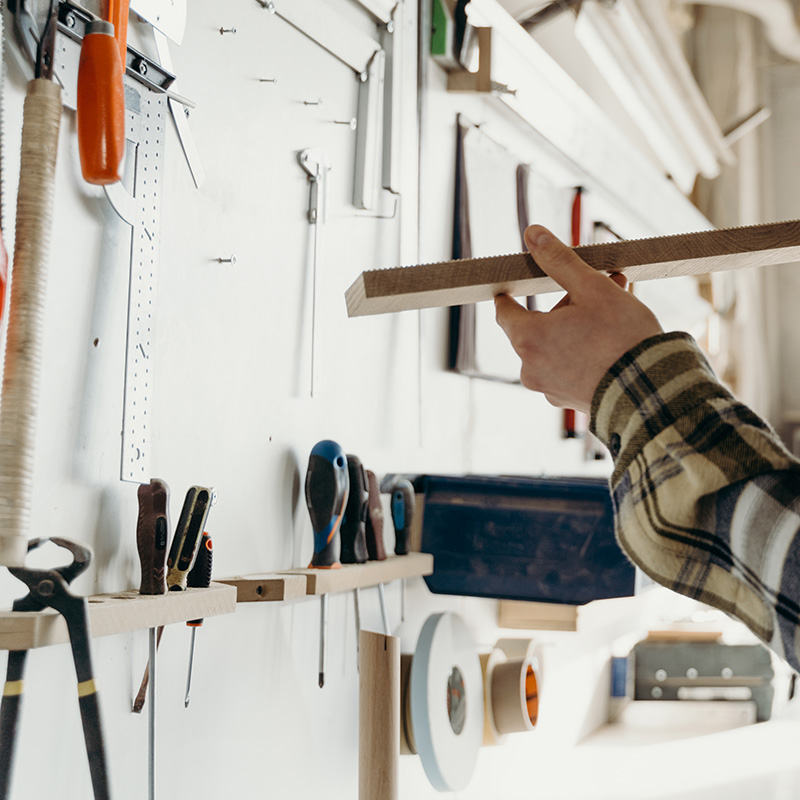 Hire a professional bathroom fitter or contractor to carry out the installation work after you get your things delivered to you. Tell them forehand about the type of finish you expect from them. We hope that this detailed information will help you plan, design, and get your shower installed without any difficulty.
Shop for Shower Enclosures, Shower Mixers and Shower Accessories.
If you are looking for upgrading from a bath to shower, then Royal Bathrooms is one stop shop for all your bathroom makeover needs. You can visit our website for a comprehensive collection of shower enclosures, shower mixers and shower accessories available at reasonable prices.