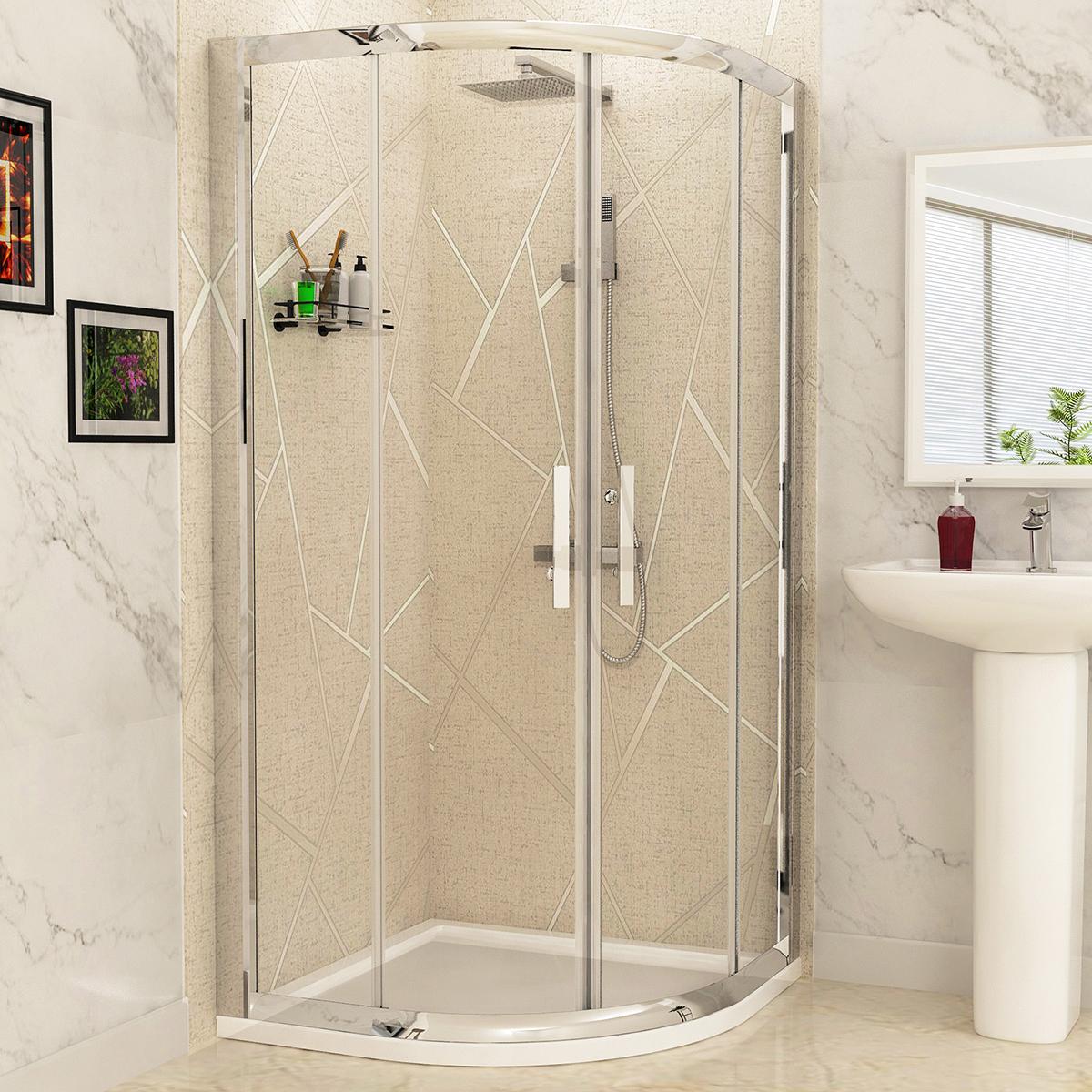 Looking to install a quadrant shower enclosure for your bathroom? But don't have information about its features and benefits. Then it is the right time to learn about it.
A shower enclosure is a cubicle consists of tempered safety glass panels to enclose the shower area. It has become a popular choice as an alternative to baths, especially in the UK. For most sacrificing the bath in favour of a shower is a matter of space saving. While for others, it's simply the aesthetics and luxurious comfort that is driving this trend. Whatever the reason for installing a shower cubicle in your bathroom may be, a thorough understanding of their types is important to make the right choice.
If you are confused about whether you should install a quadrant shower enclosure, we have discussed its features to help you make the right choice.
What is a Quadrant Shower Enclosure?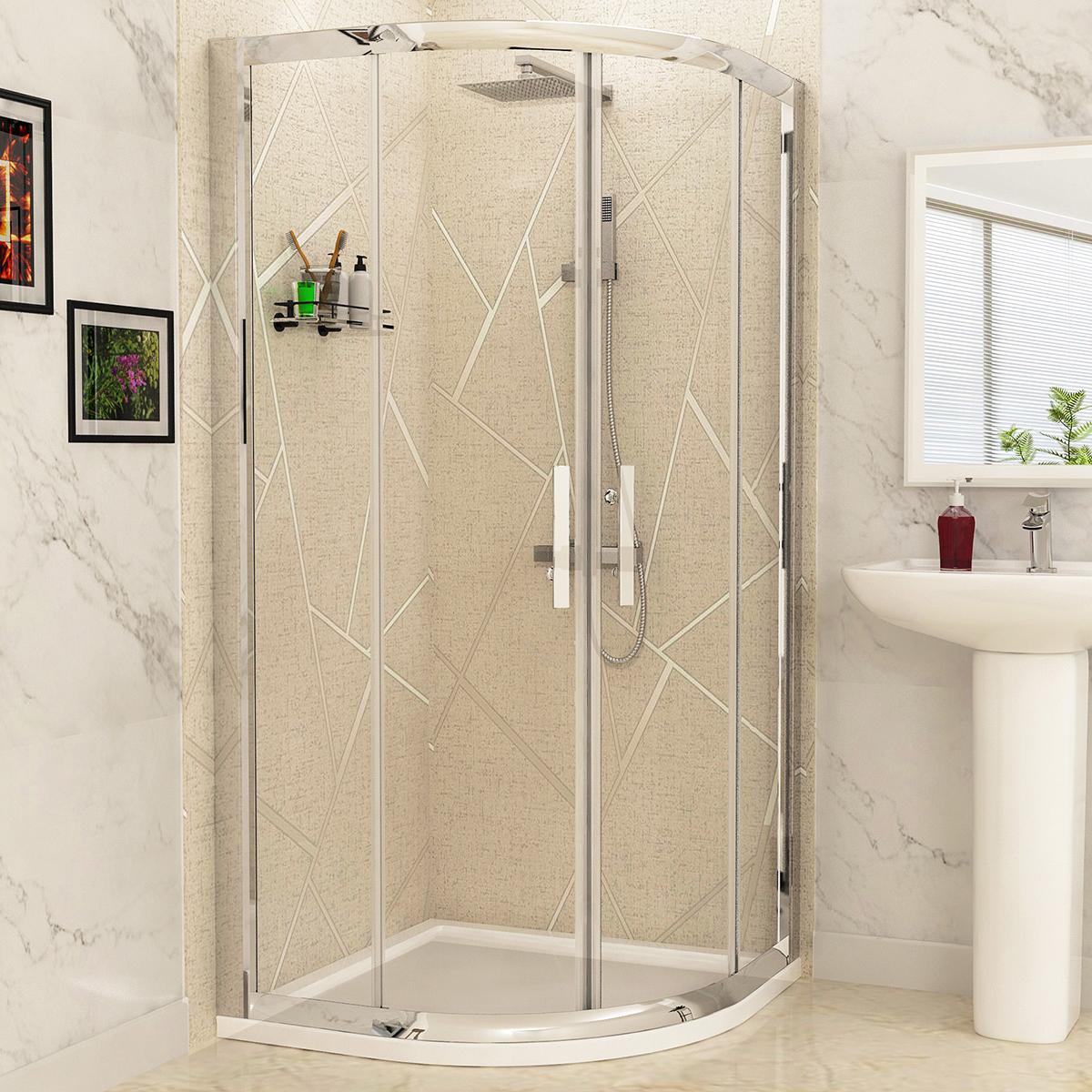 It is one of the most popular enclosure styles that features a partially round frontage. Due to its space saving design, you can install it in a small bathroom or en-suite. In addition to that, it is a perfect choice if you want to convert a bathroom corner into a shower area. To fit their curved front, you can either install a hinged or sliding shower door with it.
Saves the Bathroom Space
Unfraternally, not everyone has a large bathroom. Perhaps, most homeowners struggle with a lack of space. Therefore, in such cases, anything that can offer space saving should be preferred. When it comes to shower enclosures, you have different designs available. Among them, the quadrant shower enclosure is the one that does not protrude far as compared to other options. It is due to its curved shape frontage that covers less space in the bathroom.
Spacious Showering Experience
A quadrant shower enclosure offers a spacious showering experience even in a small bathroom. Its shape creates a roomier feel inside the enclosure. In addition to that, the use of a sliding door with it enhances its utility and aesthetics. If you have limited space that is not enough for a bath, then installing this shower enclosure can be a perfect solution for a luxurious cleansing experience without compromising on comfort and style.
Great for Corner and Odd Bathroom Layouts
Sometimes bathrooms have an unusual layout where installing bathroom utilities become a challenge for homeowners. For most such situations, a quadrant shower enclosure is just the right choice. You can fit them perfectly into bathroom corners or even the trickiest spaces. After installation, you will have enough room for the other fittings and fixtures like a sink, toilet, or vanity unit.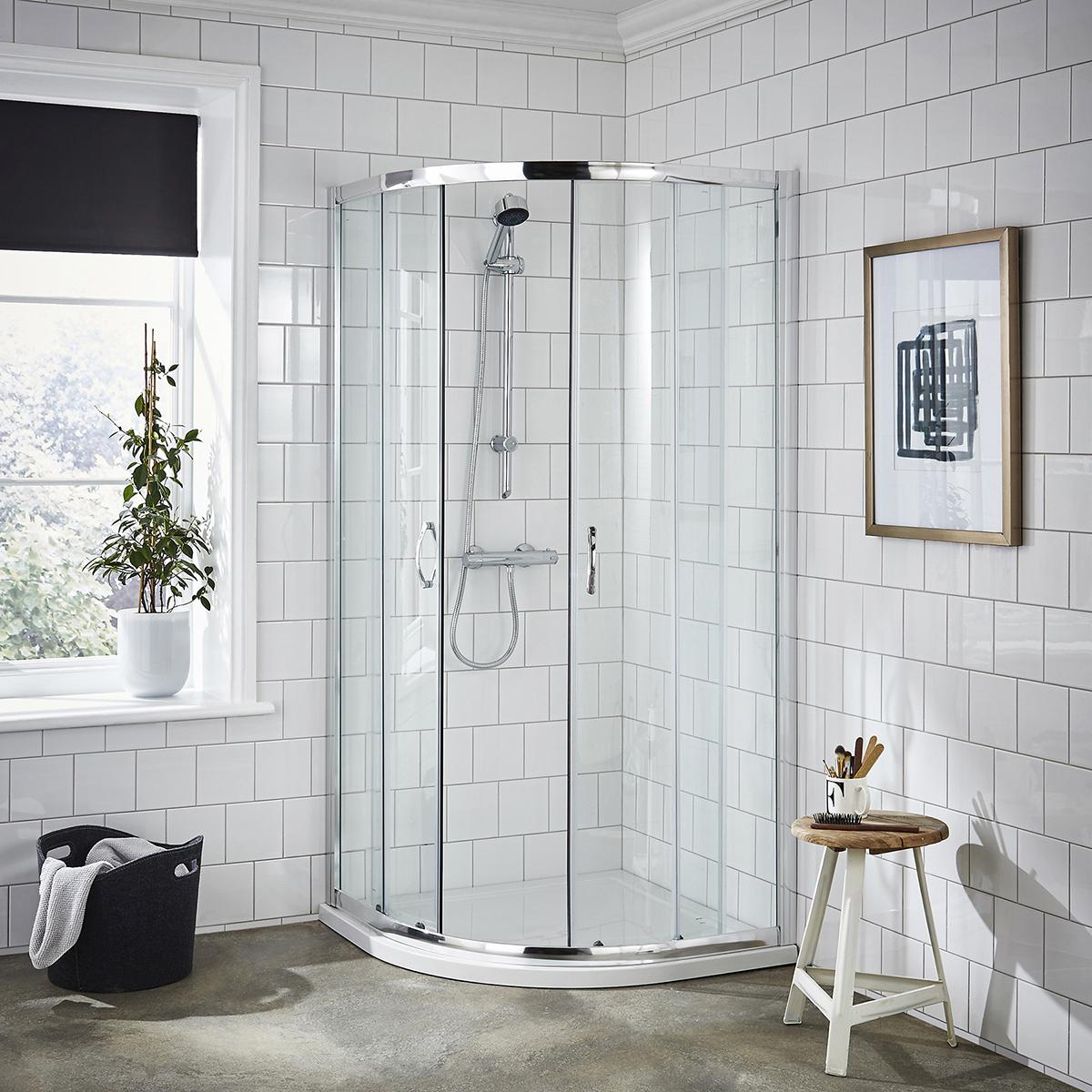 Aesthetically Pleasing Design
If you observe closely, most of your bathroom utilities like basins and toilets have round shapes. Similarly, the quadrant enclosure's curved front may dictate a softer look in the bathroom. Such shapes are known to be aesthetically pleasing and attractive to look at. It complements both traditional and contemporary style bathrooms.
Easier Cleaning and Maintenance
With a quadrant shower enclosure, you have less area to take care of as compared to other options. It is because other enclosures come with at least two glass panels and shower doors. Whilst the quadrant cubicle has just a single piece curved front to clean. That means easier and quicker maintenance.
Availability of Different Sizes
The quadrant shower enclosure offers great flexibility when it comes to size. Although it is mostly installed in small bathrooms, you can choose between various options. If you have limited space, then an 700mm up to 900mm enclosure would be a perfect choice. However, with a larger bathroom size, you can opt for a 1200mm offset version.
Option to Choose Offset Style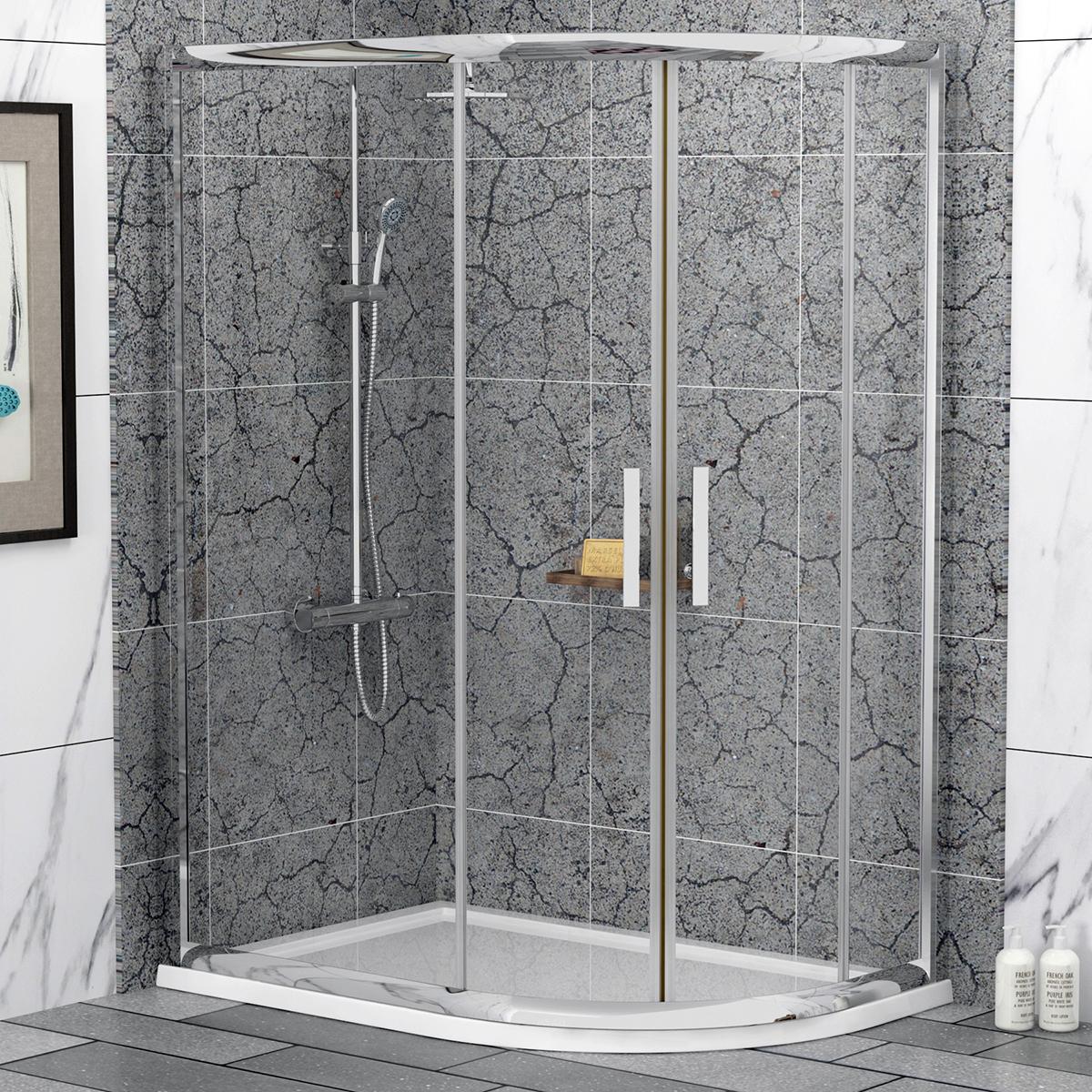 If you have a slightly larger bathroom and want an enclosure that offers a better use of space, then an Offset quadrant shower enclosure can be a great choice for you. These are large in size with the same curved style front. You have an option to choose between left hand or right-hand fitting versions.
Buy Top Quality Quadrant Shower Enclosures
Do you think round shape enclosure is the right choice for your bathroom? Check our range of shower enclosures to start with your bathroom makeover.