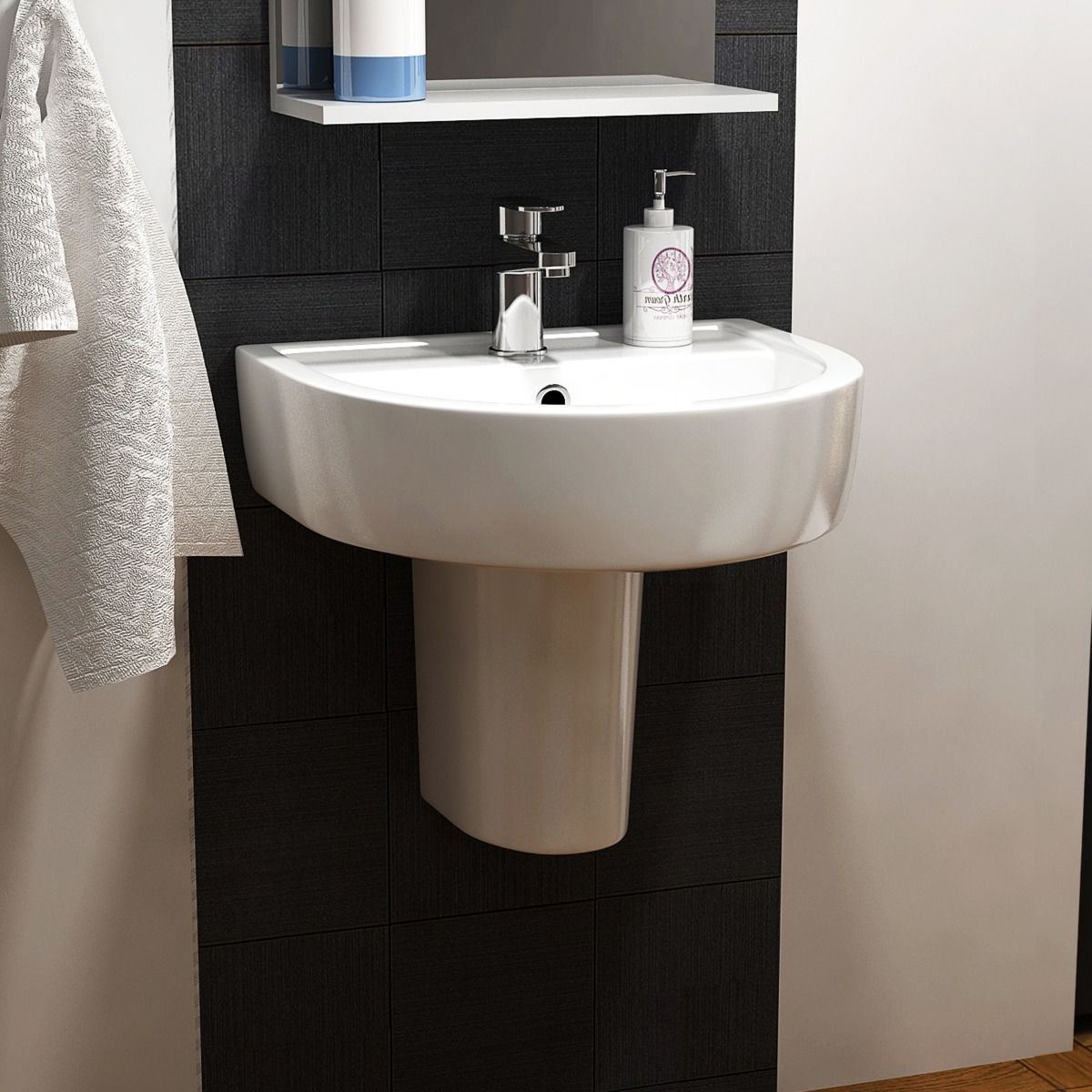 The semi pedestal basin is the choice of the people having contemporary priorities in decorating their bathrooms. This is a range of stylish, sleek and elegant basins.
A brief introduction & ranges
This is the other name for the wall hung basins in the market, yet with some minor systematic changes. The basin gets fixed with the wall with calculated projection, width and height selected by the customers. Partial pipework gets hidden under the wall, and others under the slop of the basin. Our famous models and sizes in this category encompass;
Provost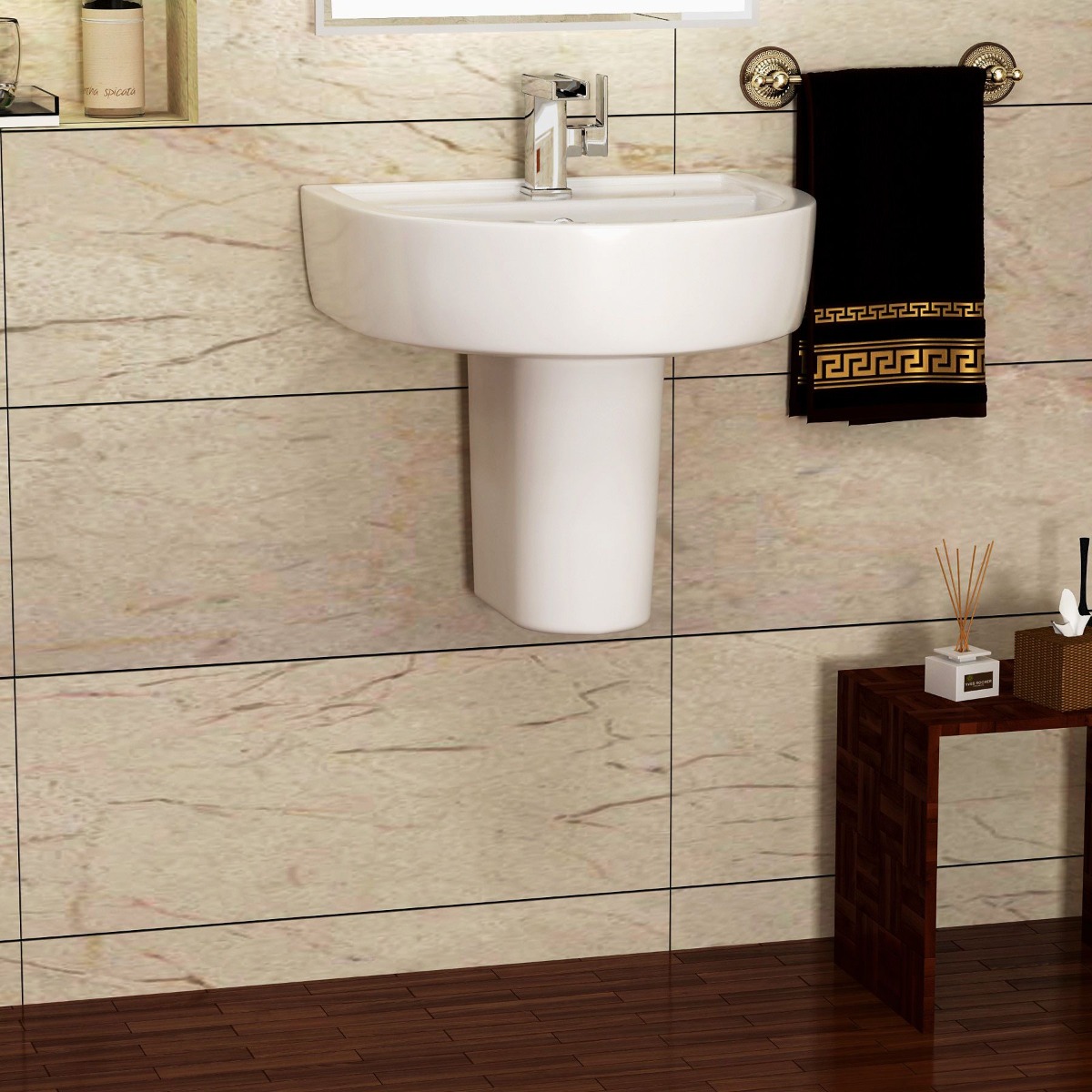 This features a deeper basin to enable more space in the bowl. Quite easy to clean and made up of finest vitreous china with a glossy finish. It ensures that it would be more walking space in the bathroom. A deeper basin and easy to clean.
Ambrose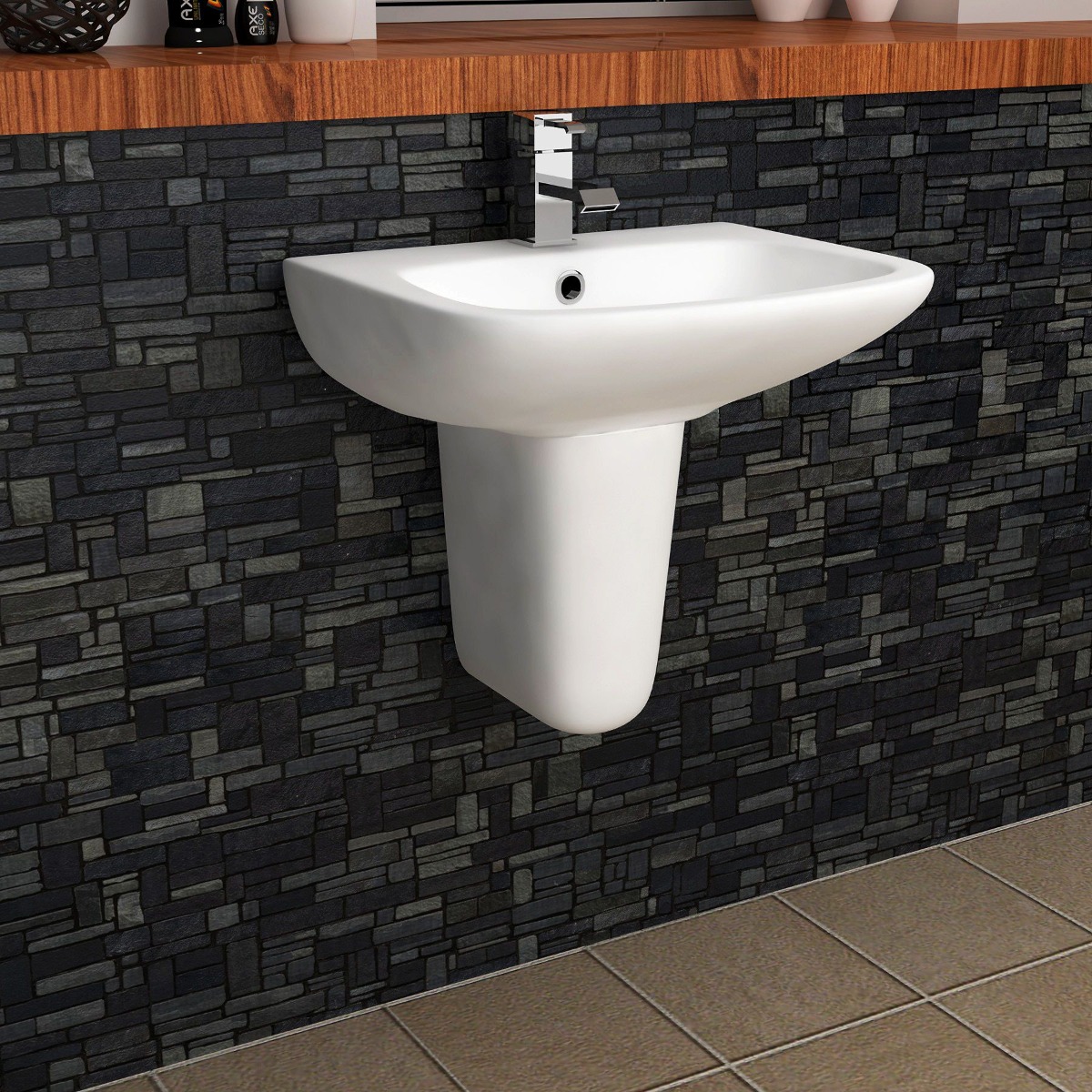 If you want a different style and shape, go for this type. One of the best contemporary styles asked by the customers in recent time.
Harmony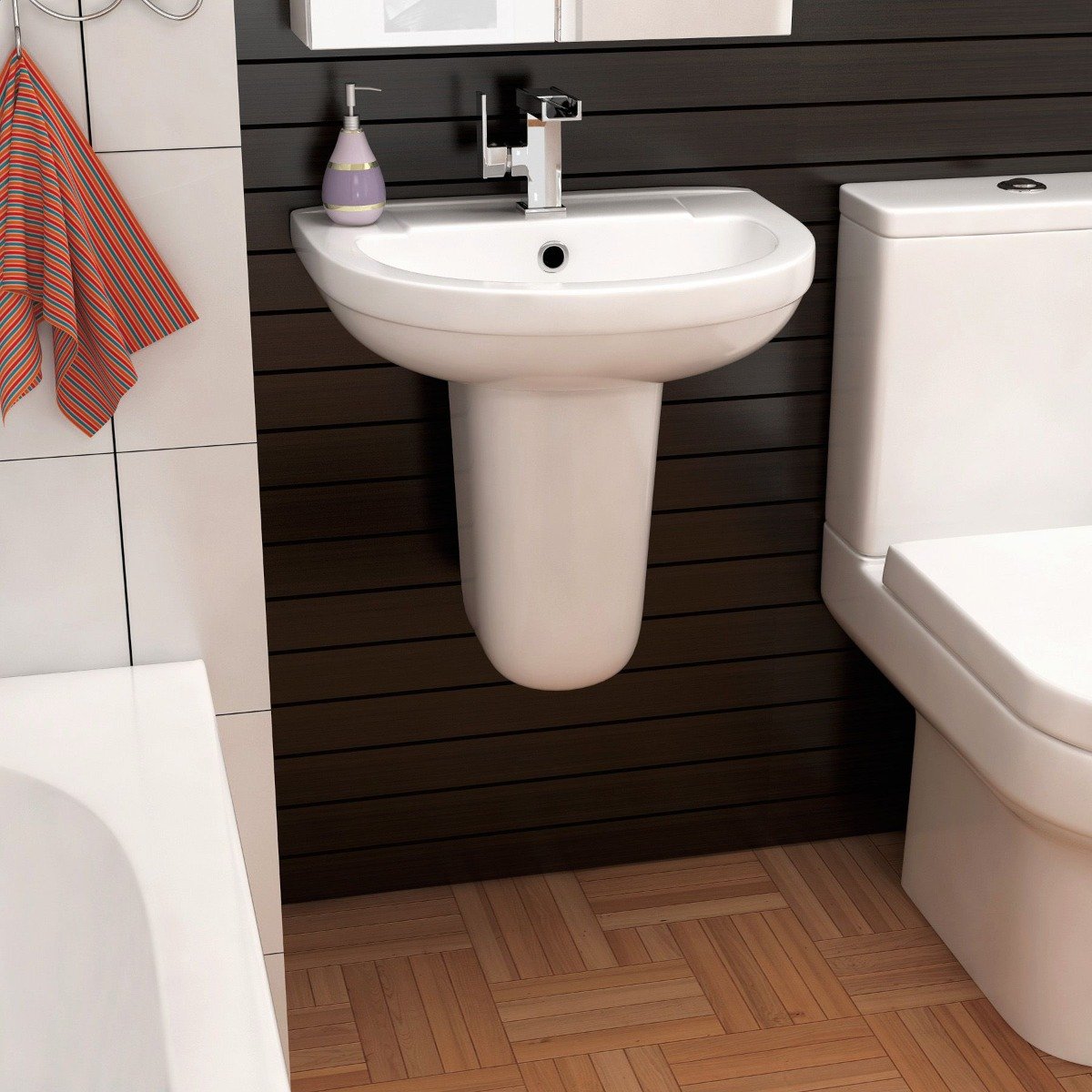 This model is offered with the modern curves on it with the same, above-mentioned, material. The glossy white finish creates a fresh and shiny look in the bathroom. Easy to clean.
Bliss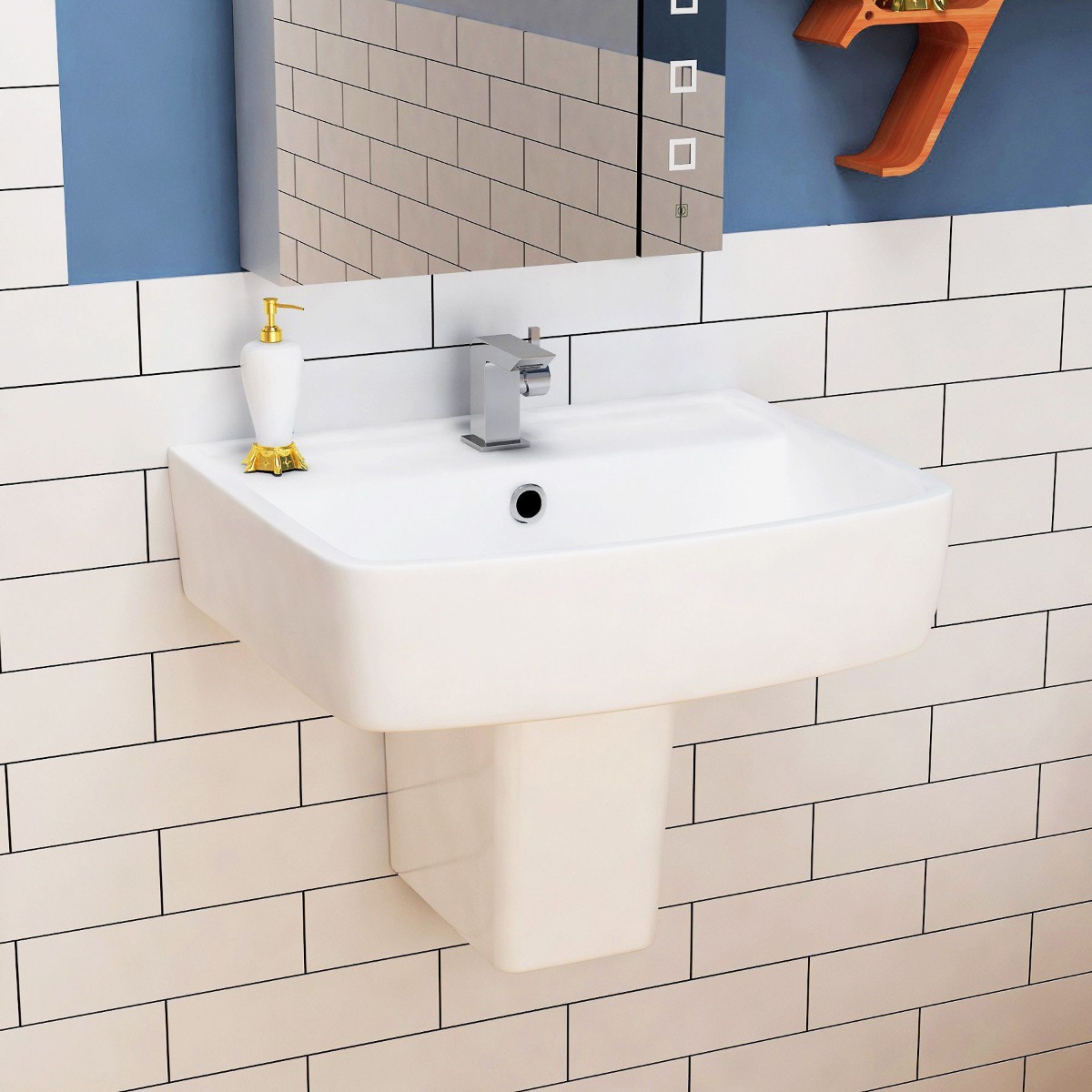 Medium in size and gives an amazing illusion of a roomier feel in the bathroom. This is designed with high edges, which ensure fewer splashes on the wall & floor. Configurated with the water supply regulation 1999 with an amazing guarantee.
Ivo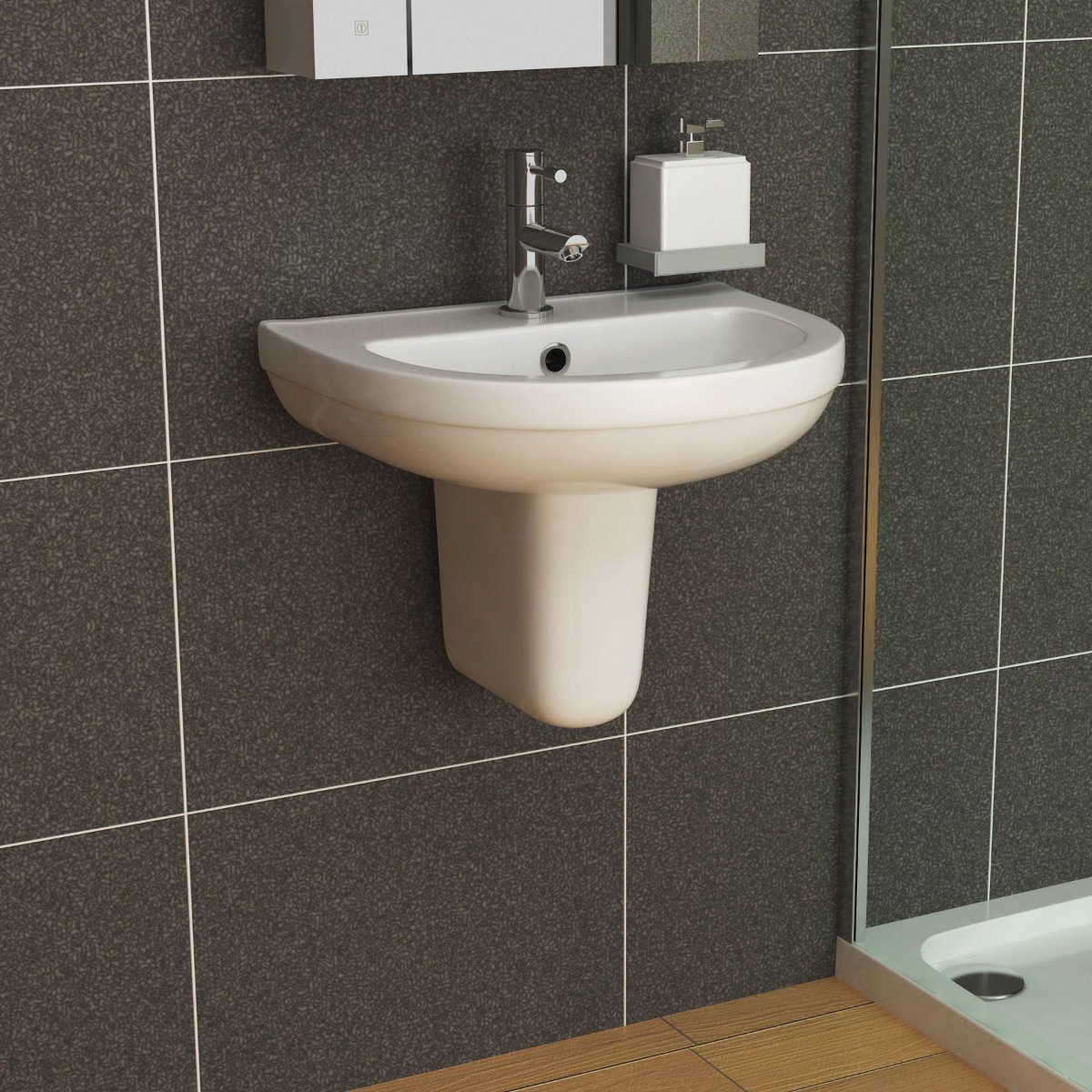 Best for all sizes of bathrooms. The smooth design ensures easy cleaning along with the number of options available for the coordinated pans.
Why a semi pedestal basin?
People having small space in the bathroom or having a toddler at their homes give preference to semi pedestal basins. It helps to maintain the level of hygienics in the bathroom due to fewer water splashes and extra space on the floor due to a split bottom.