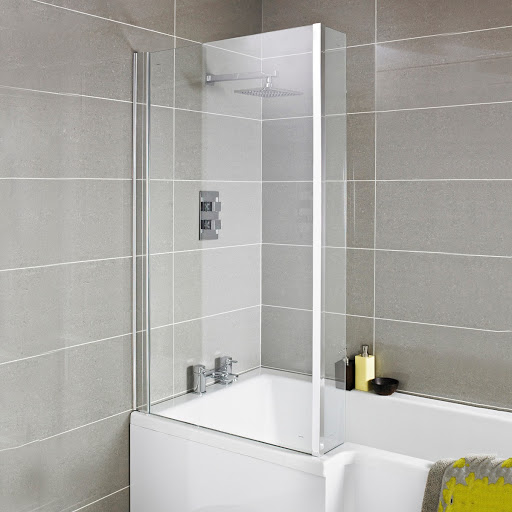 When someone is taking bath or shower, water may splash out and make the floor wet. A wet floor not only increases your risk of slip and fall but may also cause mould and mildew problems. The shower screen can keep the bathroom dry by keeping water away from other parts of the bathroom. Not only it makes your bathroom splash-free but also looks better than a shower curtain. Bath shower screens are available in varying styles and thicknesses. These are easy to install and clean making them our top choice to prevent water puddle ups.
An affordable substitute for shower enclosure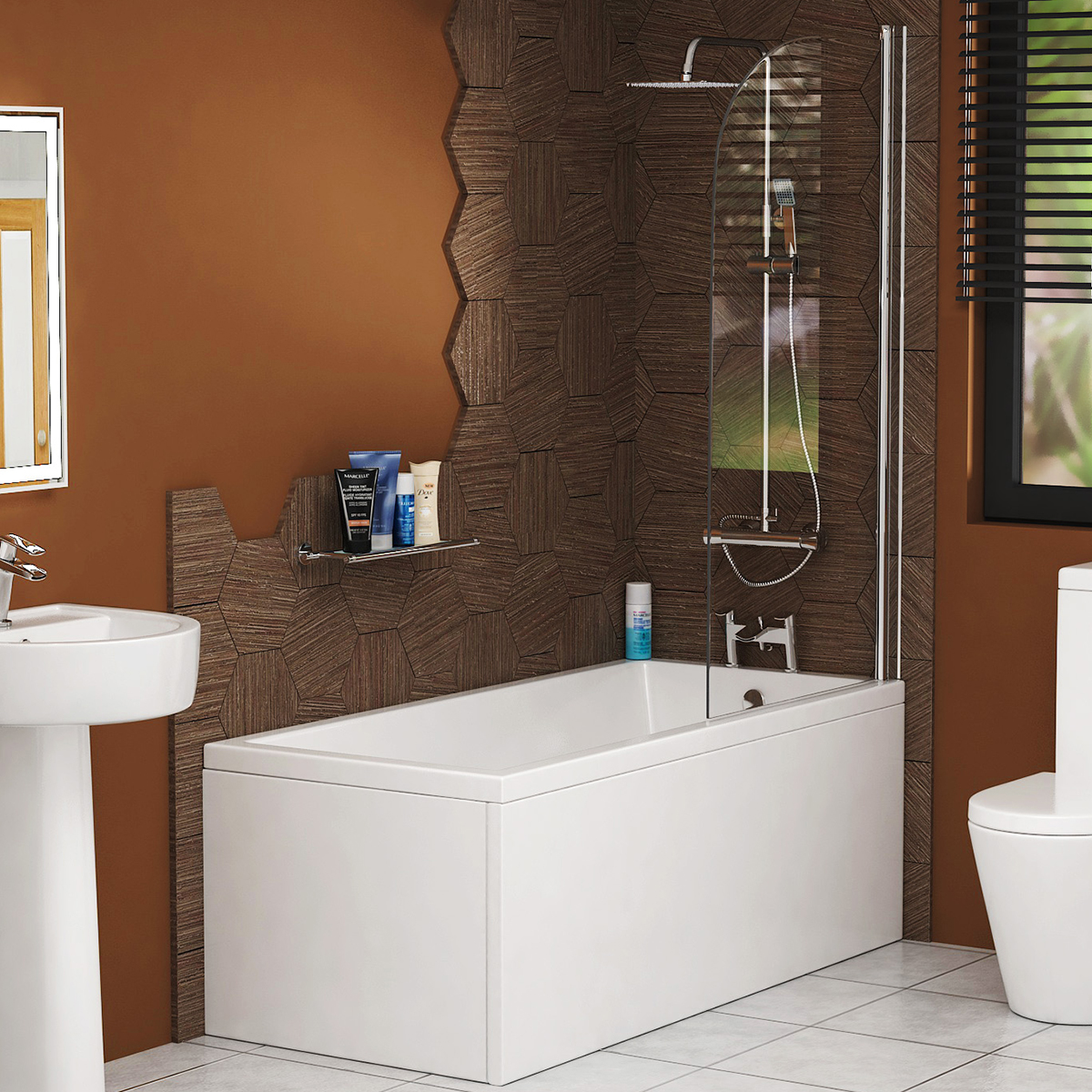 Installing a standalone shower enclosure is not feasible for certain individuals. Space in the bathroom can restrict your option to either a shower or a bath, but not both. In either case, because small children and babies make a shower a non-starter, most families will prefer a bath over a shower enclosure.
The choice of getting a shower unit built over a bath, however, has always been convenient. This was done by deflecting water back into the bath using a shower curtain and rail system. The shower curtain was a messy affair, stuck your body when wet, and didn't do much for your bathroom's look or style whilst the option is often used.
Thus, the range encompasses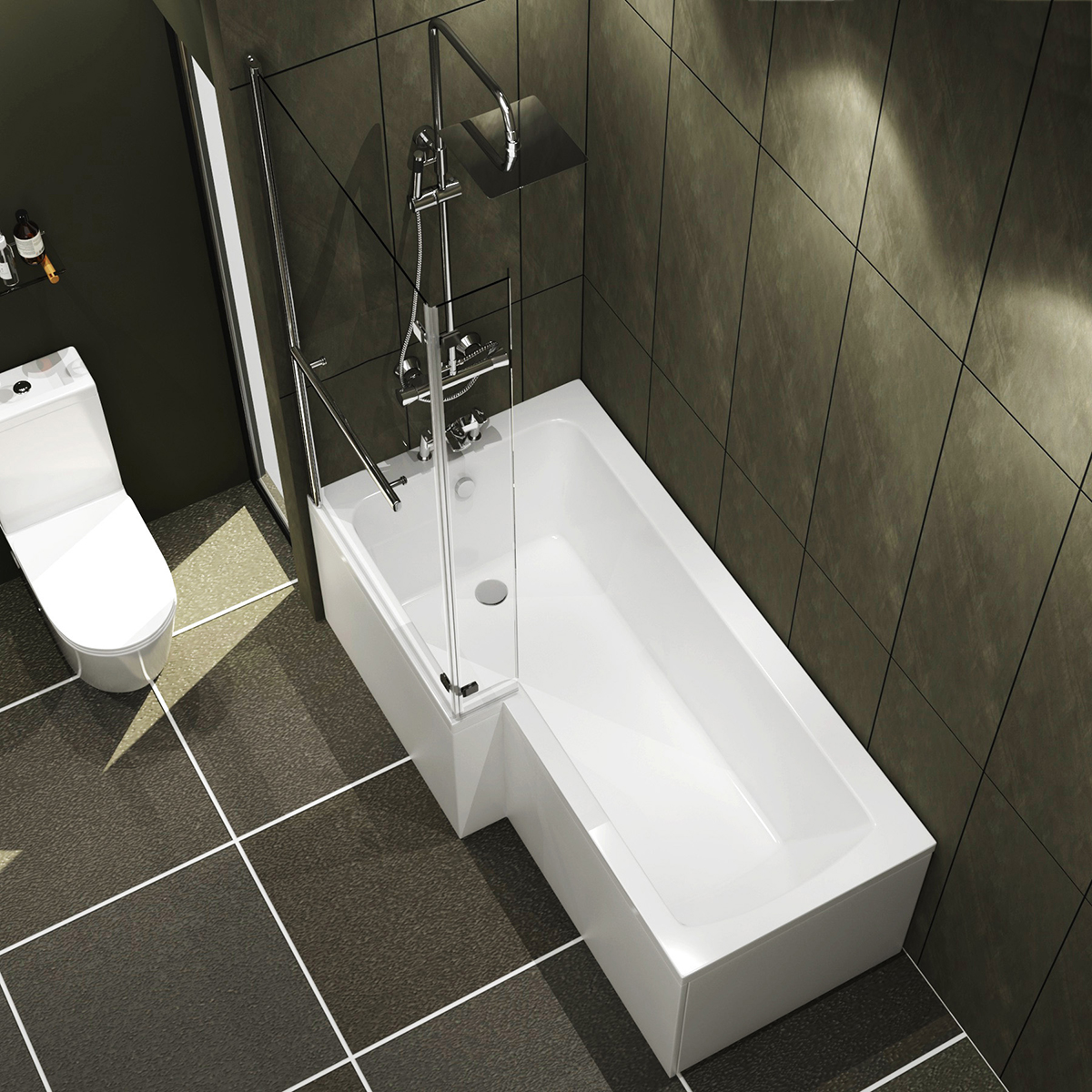 Then came the option of a fixed glass screen for the bath. The projector was fitted to the wall and extended along the top edge of the bathtub for about 800mm.
The Folding Bath Screen does exactly that - when it is not in use it folds away against the bathroom wall concertina style. These screens typically consist of 4 or 5 individual panels attached to pivot hinges that when opened along the edge of the bath, magnetically 'lock' into place. Water is redirected back into the bath by a small plastic seal at the bottom. You simply fold and panel back against itself and store it neatly against the supporting wall when the showering is complete.
The sliding choice is a second and different type of bath screen. This is a variant of the conventional fixed glass screen, but it also has a second screen of glass that slides further along the bath and magnetically clicks into place.
Hence...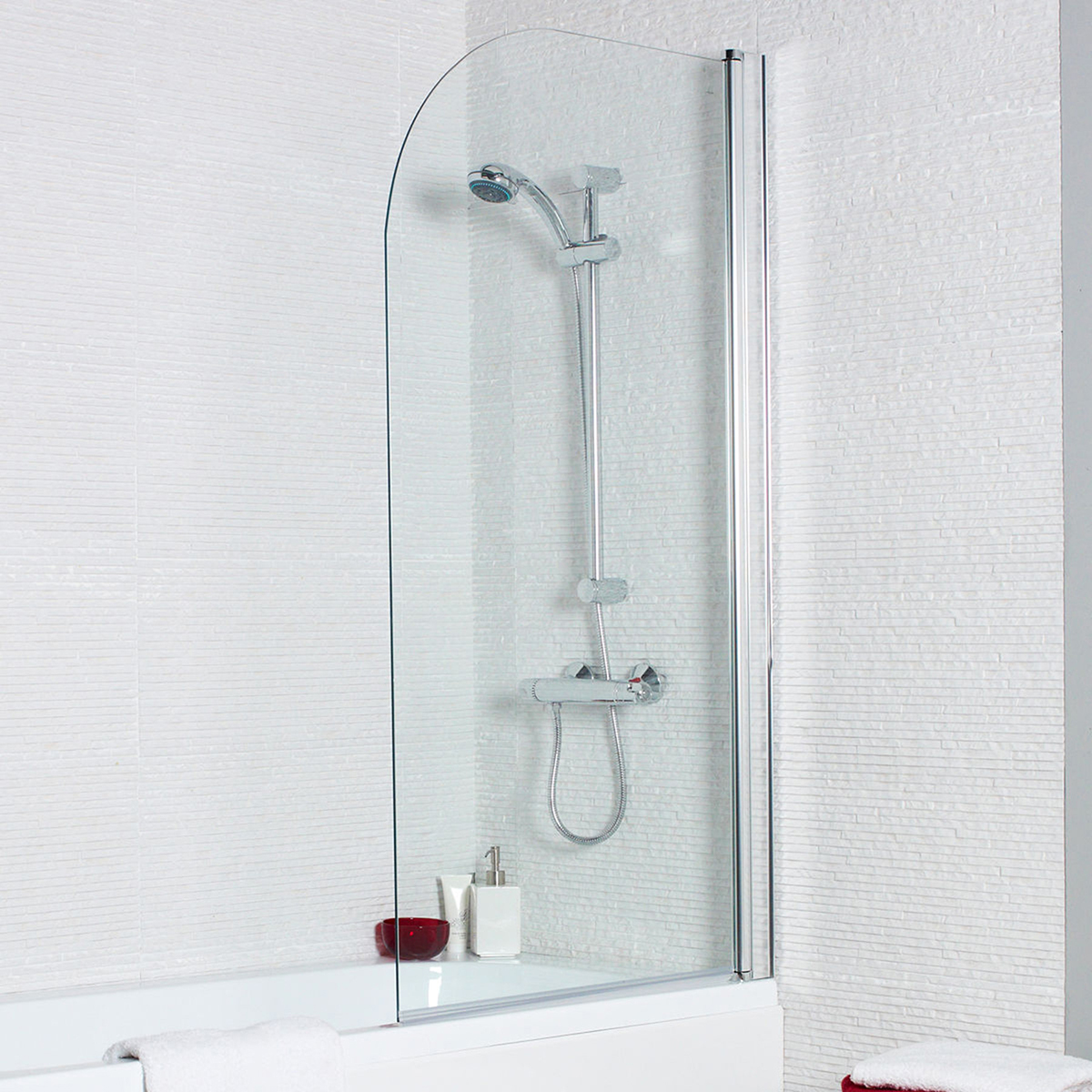 You may pick ones that are clear and translucent with bath screens to improve the look of the tile in your bath. To produce an opaque appearance, you can also select parts that have been acidly etched so that you cannot see past the glass surface. To create picture scenes or designs, the opaque images on the glass surface can be crafted. By using these objects, you can add a personal flare.
To build a look in your bathroom that you will find appealing, you can buy several different kinds of hinges and hardware. You can find chrome hardware, polished brass, and nickel-plated hardware. You have the chance to get models of these things that have hidden hinges so that they appear to float on the floor. Keep searching for modern trends.