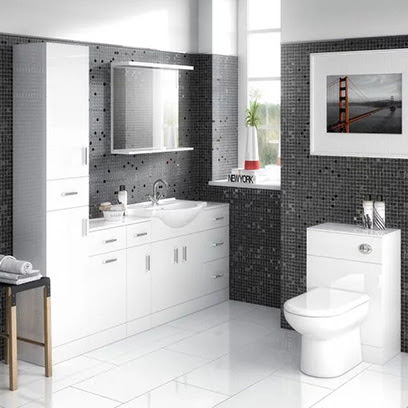 Complications can erupt while organizing your bathroom if you have insufficient know-how about bathroom furniture. We know that you usually get trapped in the worries about hygiene, space and placement of bathroom products which you desire to fix in which may create affinity between the lifestyle of your family and the cloakroom furniture as bathroom has to be functional for daily usage for myriads activities of bathing, cleaning, brushing, changing clothes, washing face, checking make-up and many more. However, having a small bathroom is another issue that may be a constant source of mental agitation. So, we furnish you with the mind-blowing storage solution ideas which will help you to save space of your bathroom along with a variety of bathroom furniture.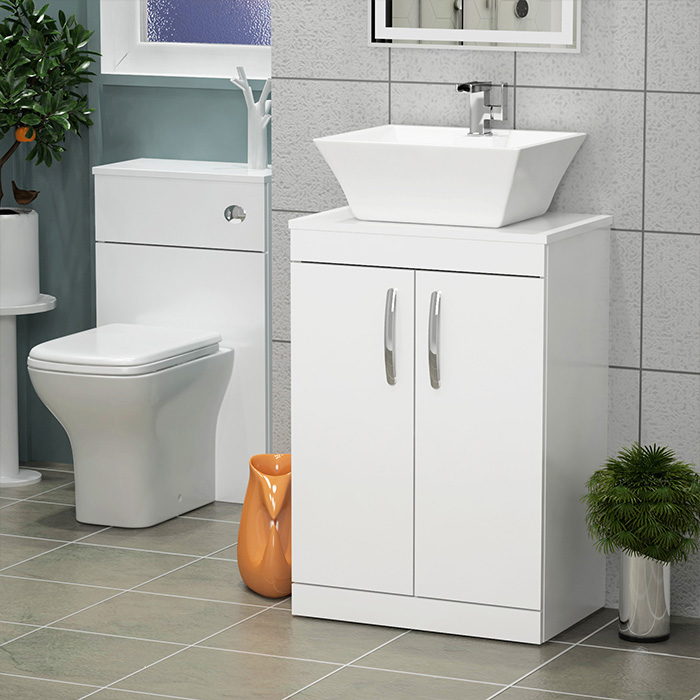 Floor standing basin and cabinet collectively make a vanity unit that completes the look of your bathroom by giving a divergent touch of contemporary designing patterns for a splendid look. The floor-standing vanity unit is perfect for storage solutions as its stylish and generous basin offers you to use it by standing. Doors and drawers of different types will help you to keep things of daily usage inside that will be beneficial to save space even if you have a small bathroom. Just put soaps, creams, lotions, towels, brushes or toothpaste inside the drawers or doors, and get them immediately at the time of need to avoid from inconvenience!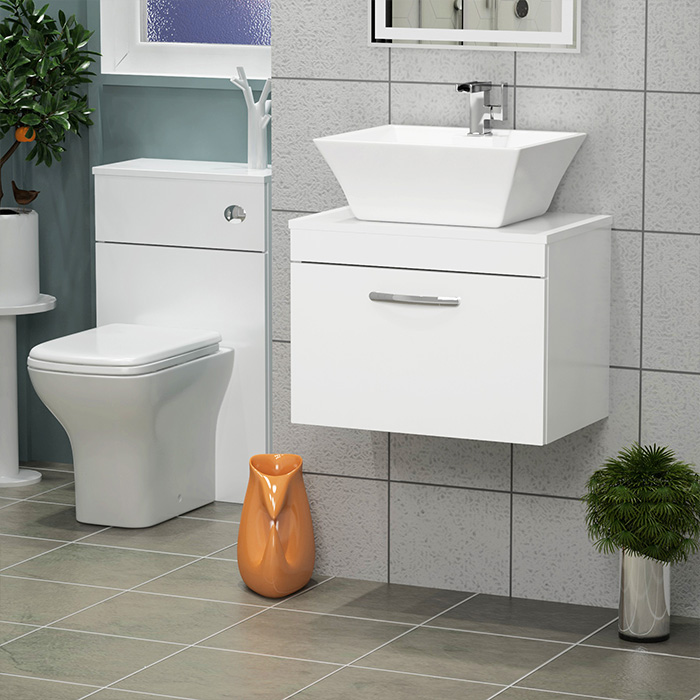 If you are looking for the vanity unit that escalates the beauty of your bathrooms, then never miss the wall hung vanity unit. It is fixed on the wall very artistically so that holes could be concealed to make the look of the bathroom elegant. By fixing the wall hung vanity unit, storage issue will be addressed as space on the floor will not be occupied by the cabinet. So, you can put things beneath the wall hung vanity unit. Invest in the unit to utilize the space!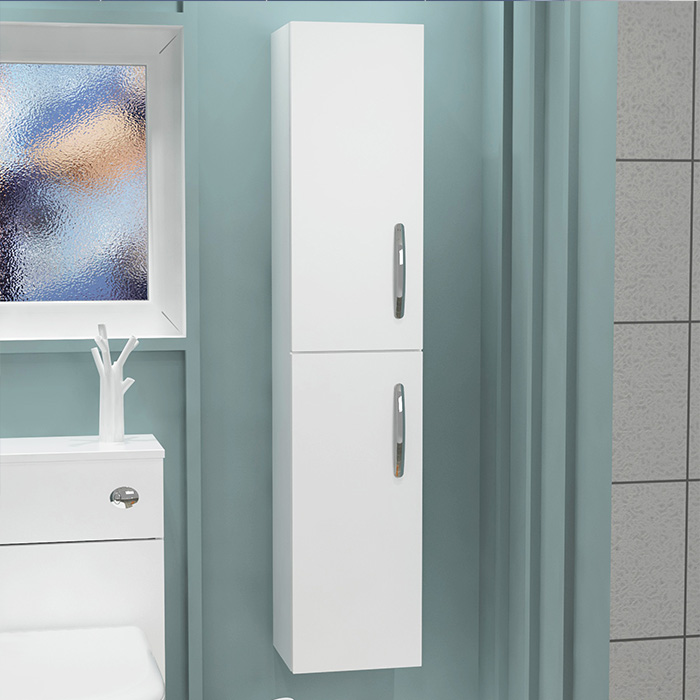 Have you cluttered cloakroom and still getting confused about how to manage daily usage things within the premises of a small bathroom? The condition is really deplorable, but tallboy is the solution in which things of daily usage in the bathroom can be placed that will save space of the bathroom. Decorated pieces can also be displayed for an appealing glance. Give your cloakroom a neat and clean look with tall boy! Cut the clutter in the bathroom and save space!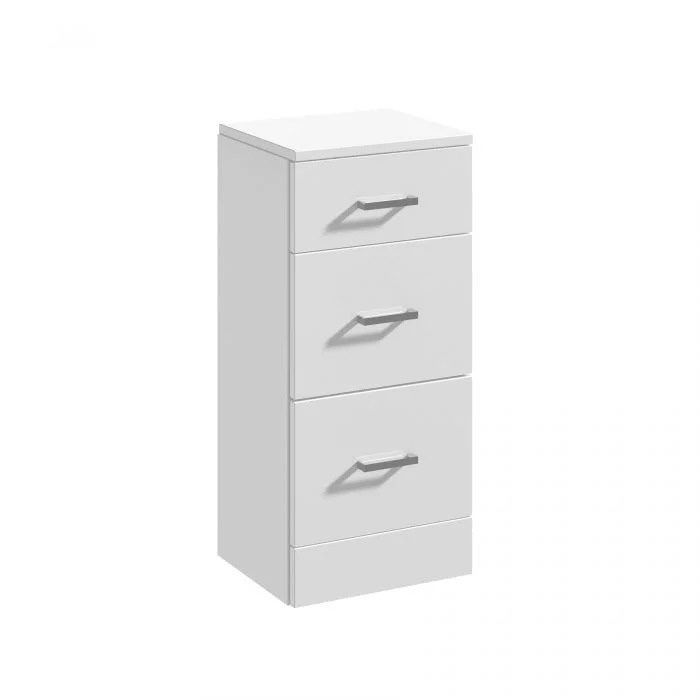 Do you have cluttered cloakroom, and want to replace it with tidy bathroom? No worries! The cabinets will procure your desire by giving you variety of drawers. These drawers are used to relocate your bathroom usage items such as towels, creams, lotions, face wash, soaps and many more. Give a tidy look to your cloakroom!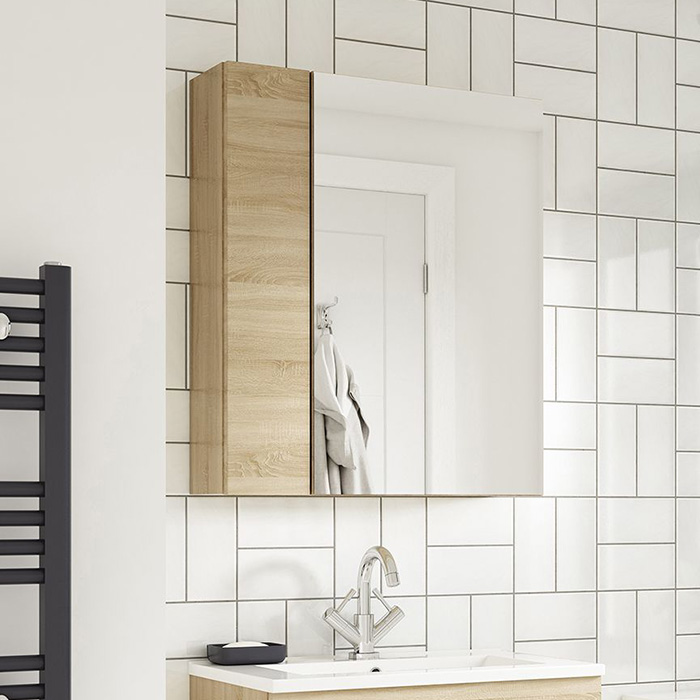 Assorted sundries are required to place in the manners that will not only give a clean and tidy look to bathroom mirrors, but also to glorify the overall appearance of cloakroom. Cabinet along with the front door of mirror could be closed by putting things inside. Shelve along with the front of mirror will furnish you with the extra storage options. Adjust your hairs, wash your mouth, make up your personality before the mirrors.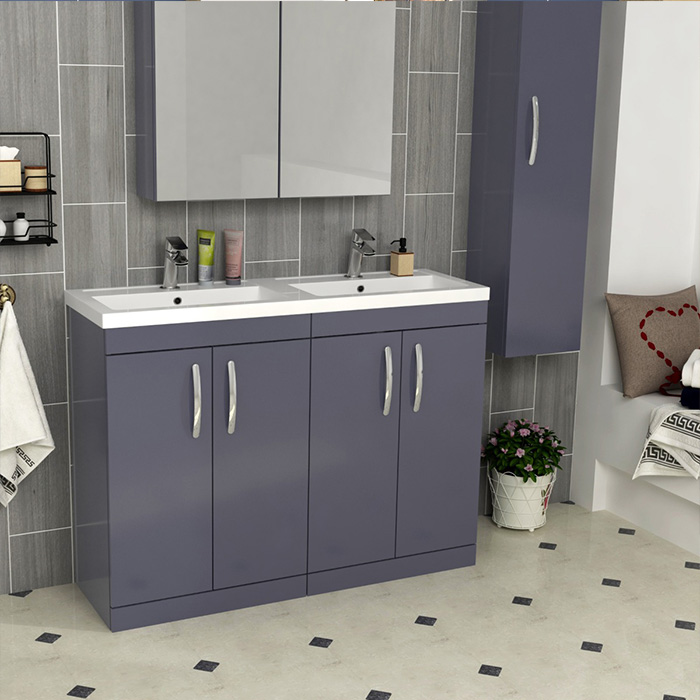 Do you get late from office or school in the morning because of one or small cloakroom and many house members? And have your small bathroom for a large family, and looking for the solution for quick washing hands, mouths and cleaning tooth? Double basin vanity unit is the solution that consists of two cabinets. So, more than one person can use it at the same time. Fix the double basin vanity unit in your cloakroom and always enjoy comfort by saving your time!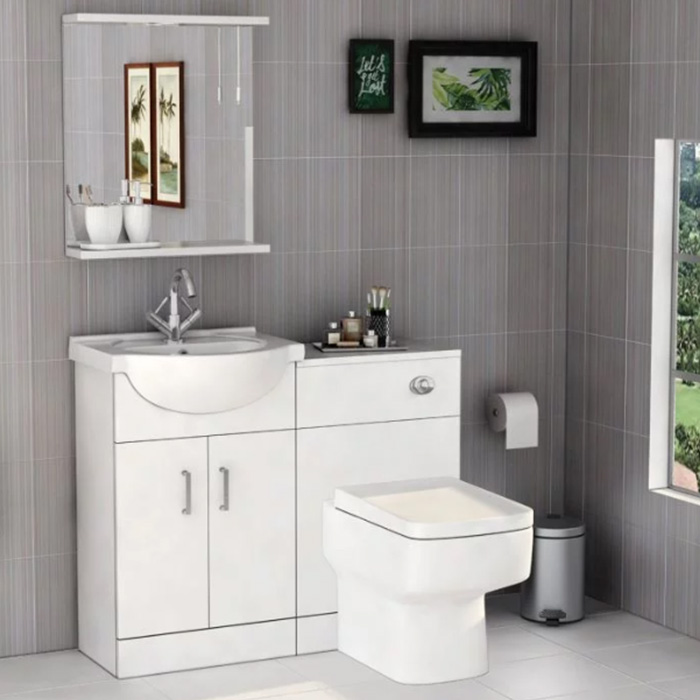 Getting all in one is a cool and time-saving idea. Bathrooms furniture pack is based on the conception of fitted furniture's provision. You will be able to get complete cloakroom set with a variety of designs, shapes, and colours. Save money and get rid of killing your precious time by purchasing furniture things individually. Always create a difference in your selection of bathroom furniture by getting the furniture pack keeping in mind comparing, contrast and matching patterns!